32" Smart TV
VIDAA : Fast | Simple | Customizable
CEVO Engine Premium
Active Motion Resolution +
Screen Mirroring
DOLBY Sound
Netflix, Prime Video, YouTube, Yupp TV, Eros Now, Hungama & more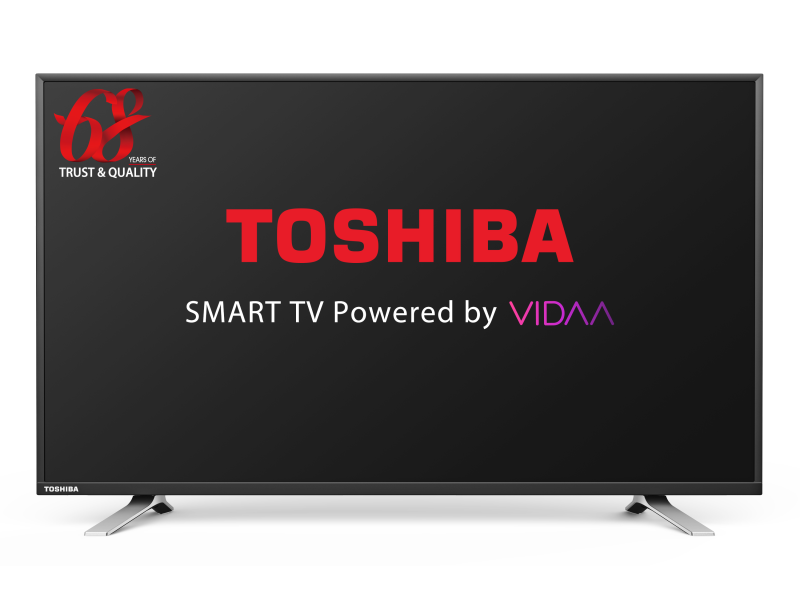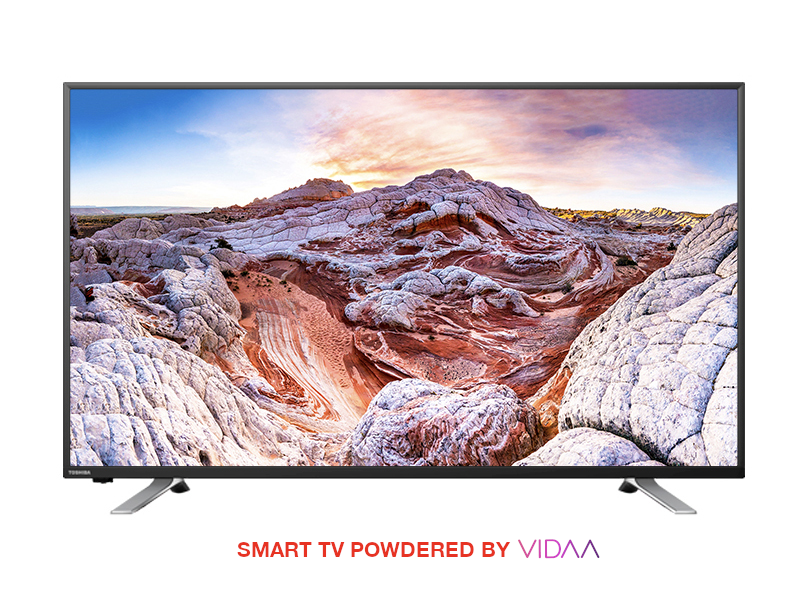 SMART TV Powered by VIDAA
The New Experience
VIDAA, an operating system designed specifically for TVs (& not mobile phones) is fully optimized for best Smart feature experience in TVs. It's Fast (turn on your TV instantly), it's Simple (easy access to apps) & its customizable (as per your viewing requirements)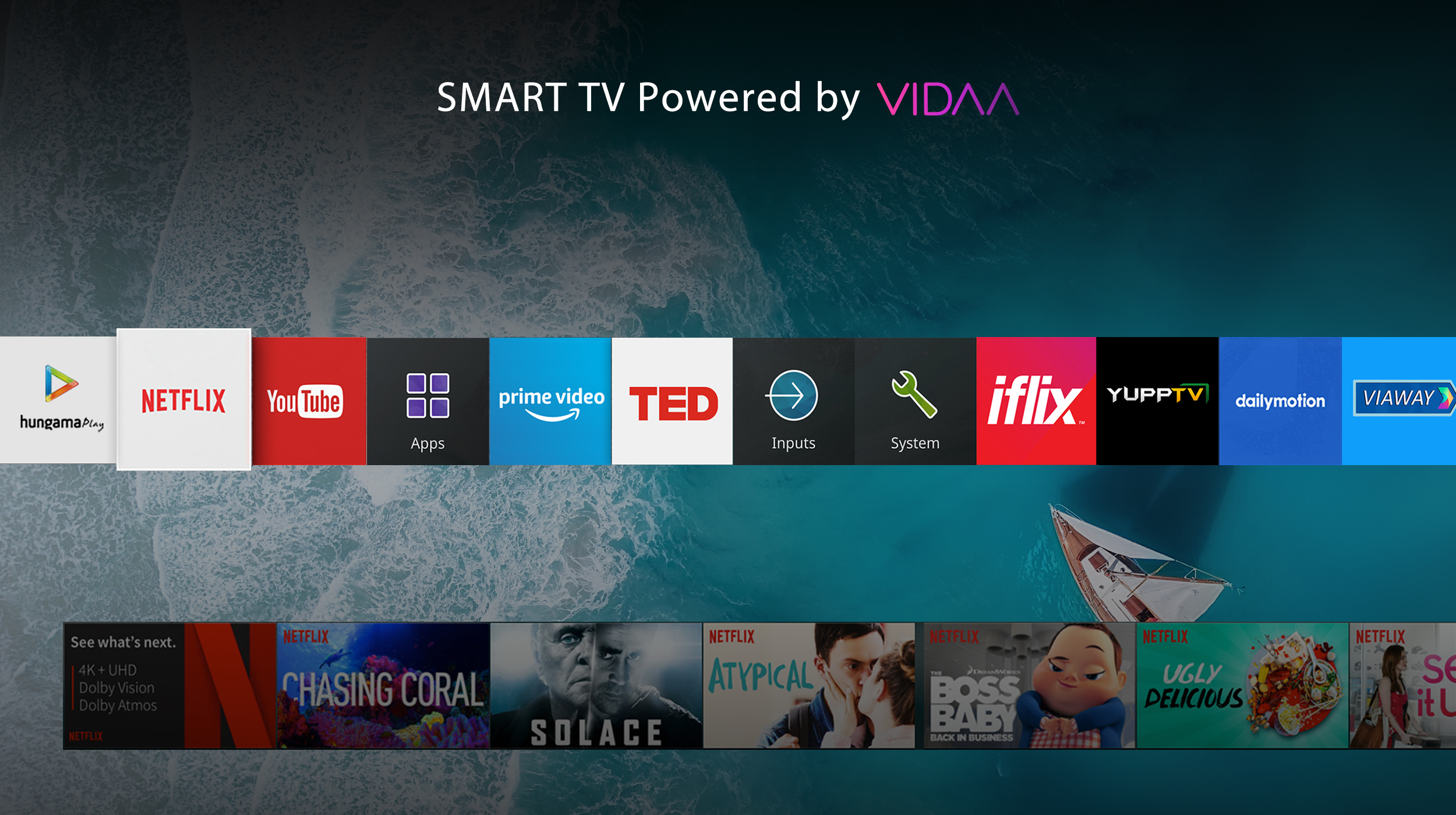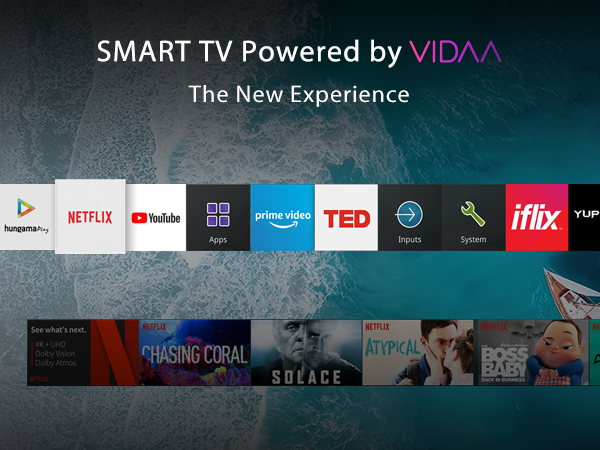 FAST VIDAA
TOSHIBA's SMART TV with VIDAA is FAST. With no extra files to load unlike mobile based operating system, it boots up 3x faster than normal TV and 20% faster in channel search. With Direct access hotkeys on remote, favorite apps can be accessed instantly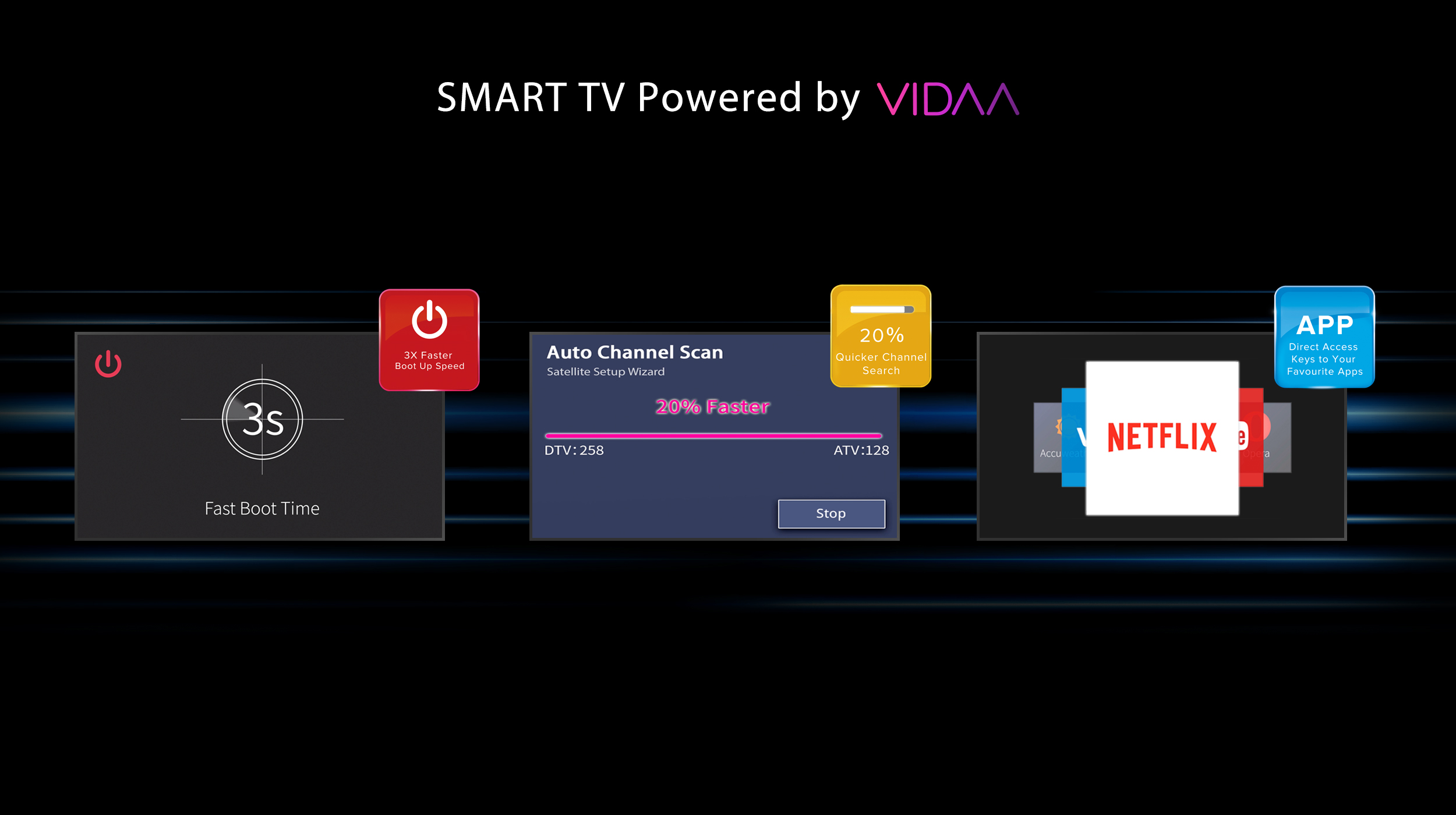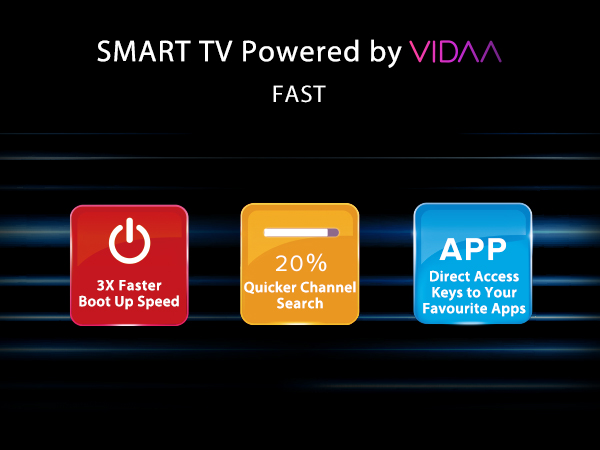 SIMPLE VIDAA
TOSHIBA's SMART TV with VIDAA has simple interface. Home screen is now a banner and each menu can be accessed in less than three steps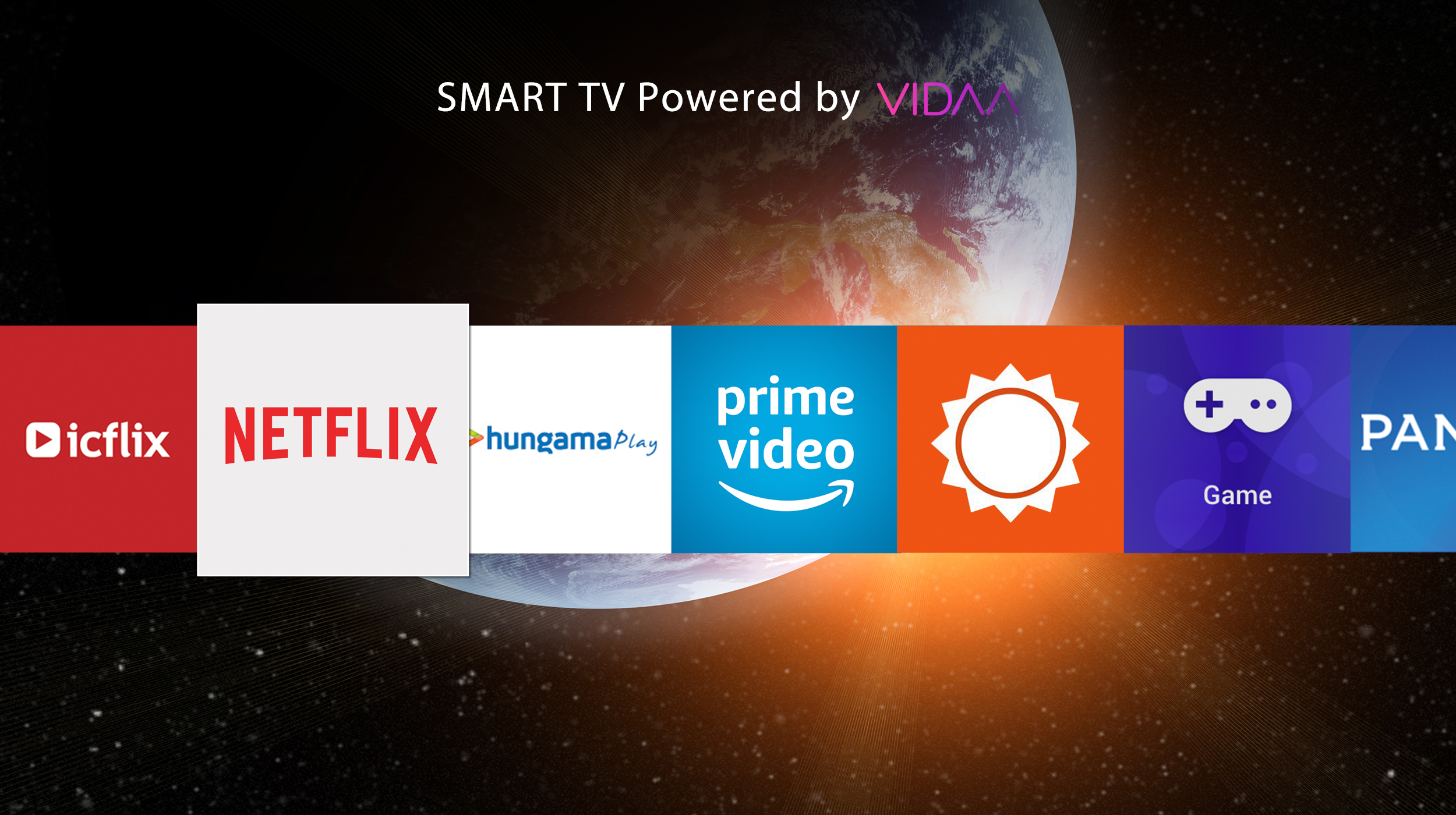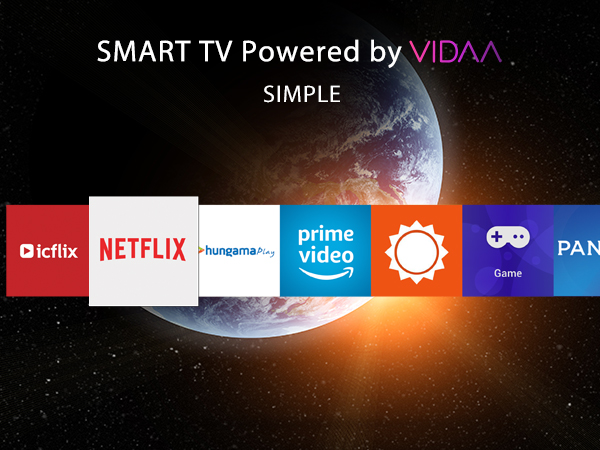 CUSTOMIZABLE VIDAA
TOSHIBA's SMART TV with VIDAA is fully customizable. Freely add or remove application, source or TV channel.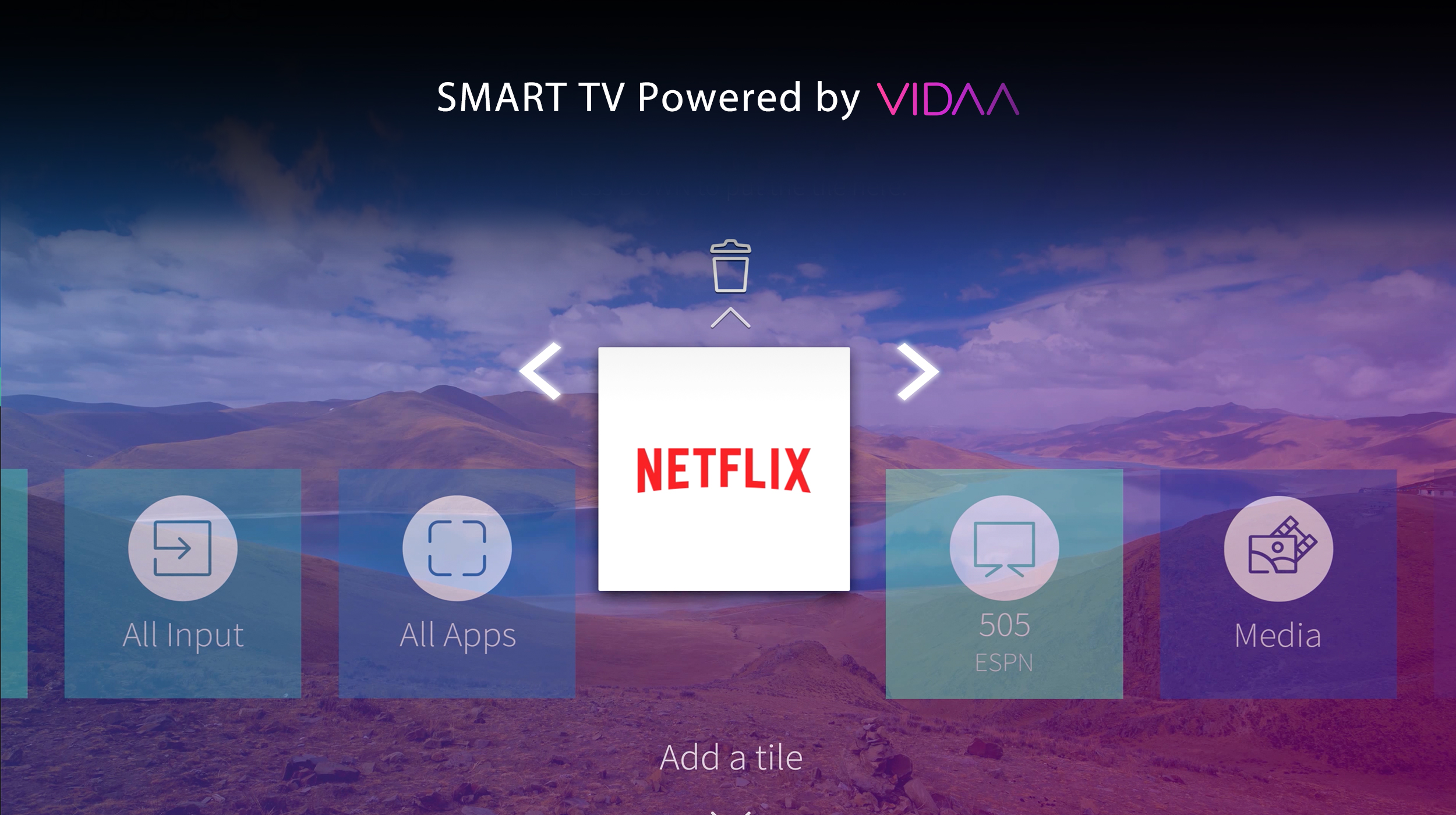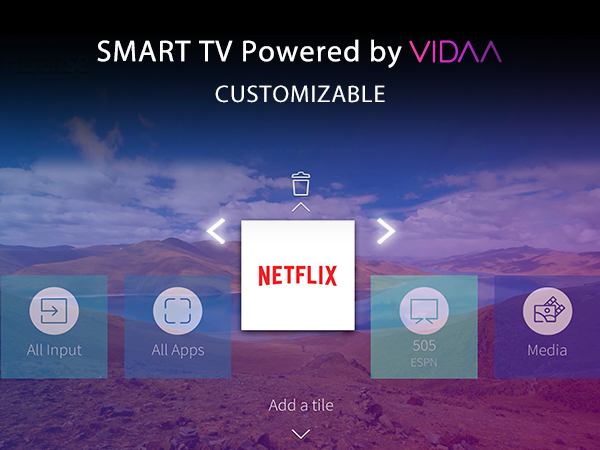 QUICK REMOTE
One button access to YouTube & Netflix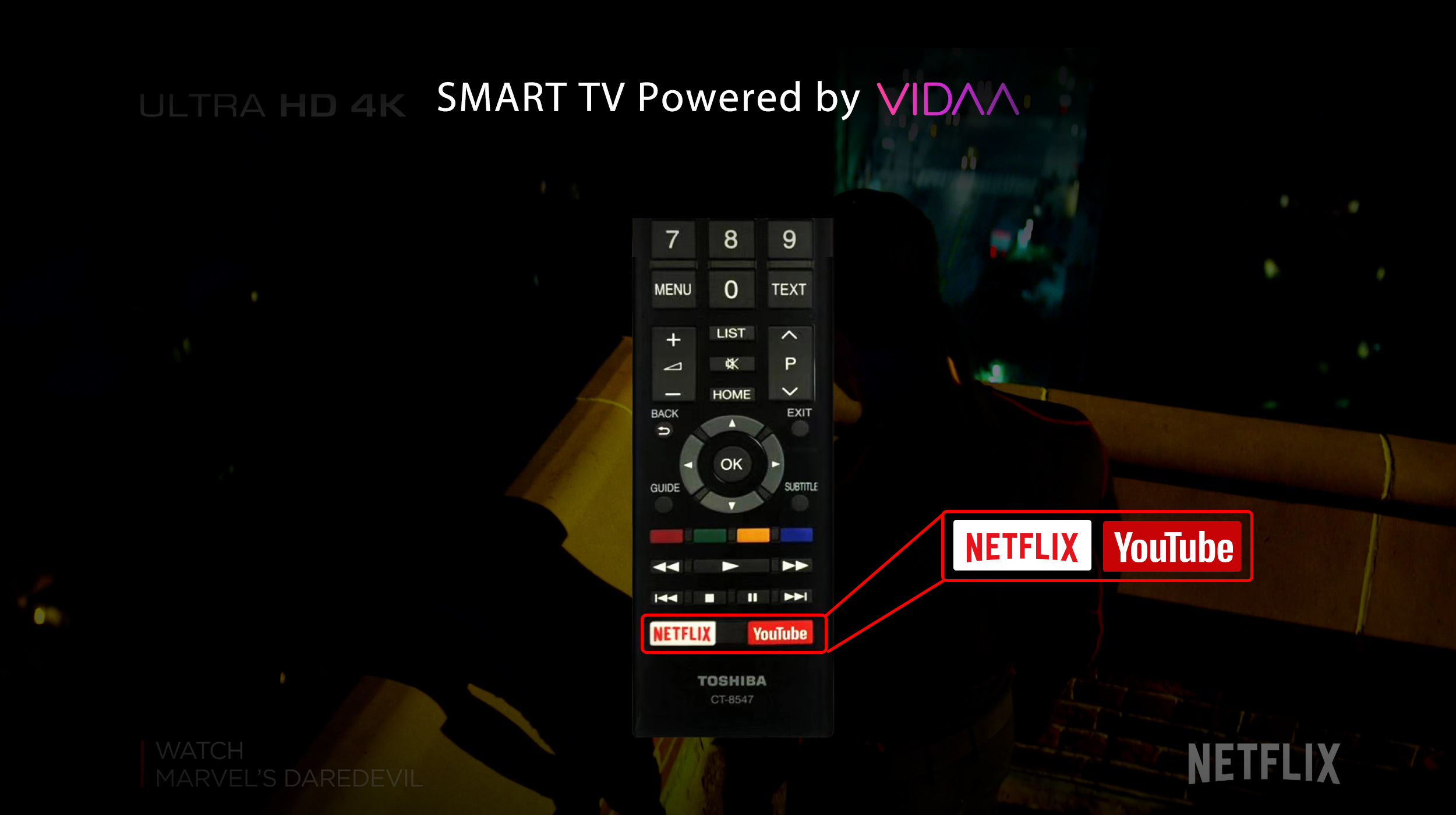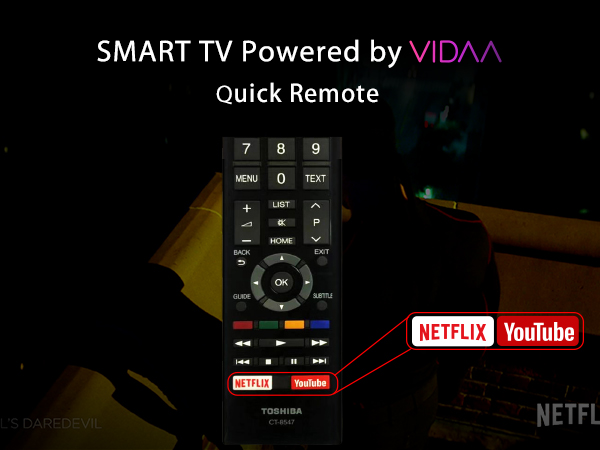 UNLIMITED CONTENT
Stream wide variety of top-quality content through video on demand, Toshiba App store & Variety of international Apps.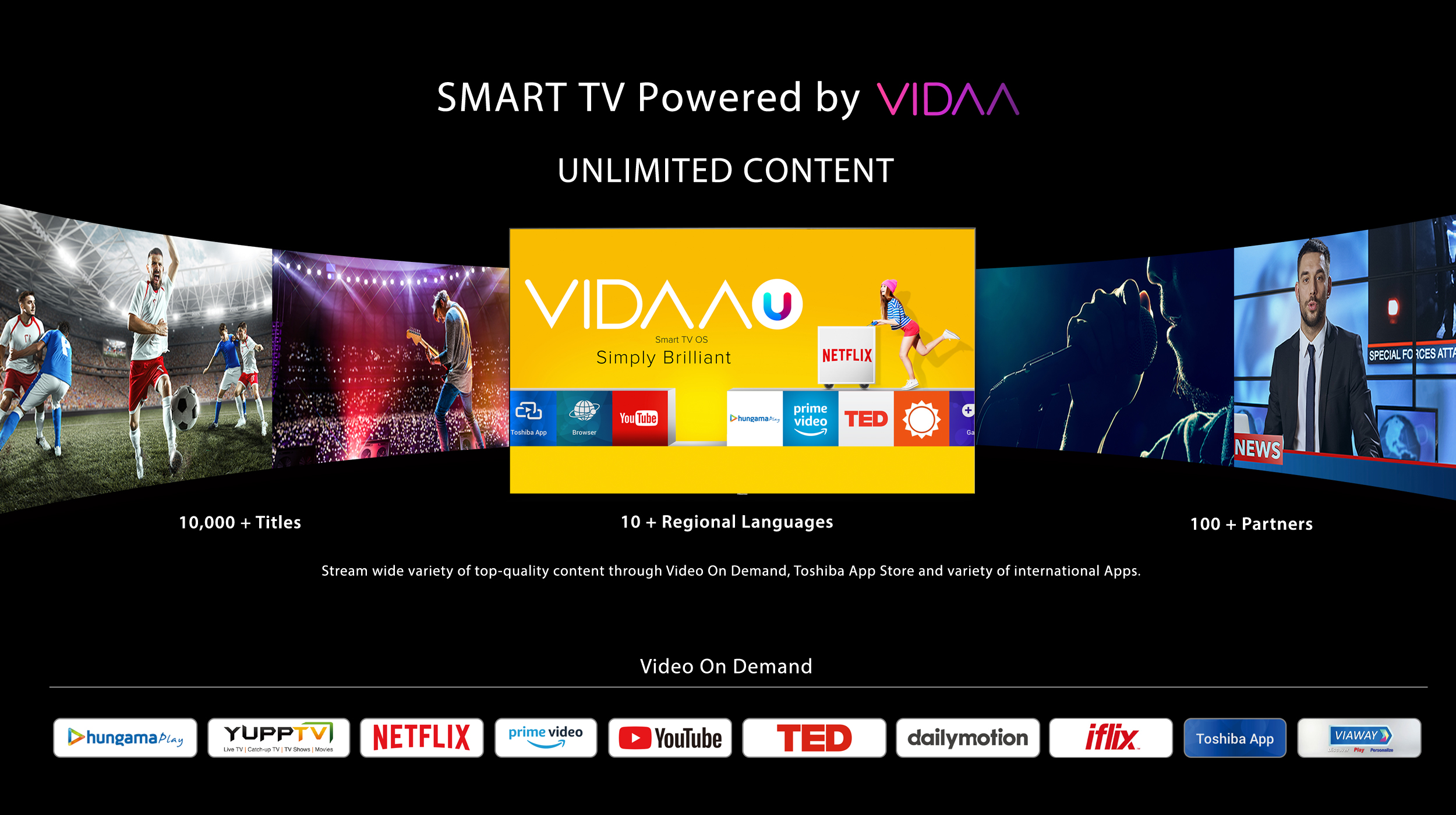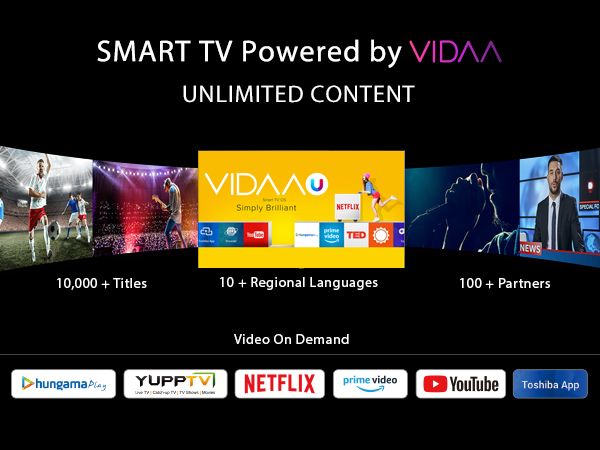 SMART PICTURE
CEVO Engine Premium
Toshiba Smart TV's CEVO Premium Engine graphic processor optimizes sharpness and color of picture to bring real to life ultimate picture quality on screen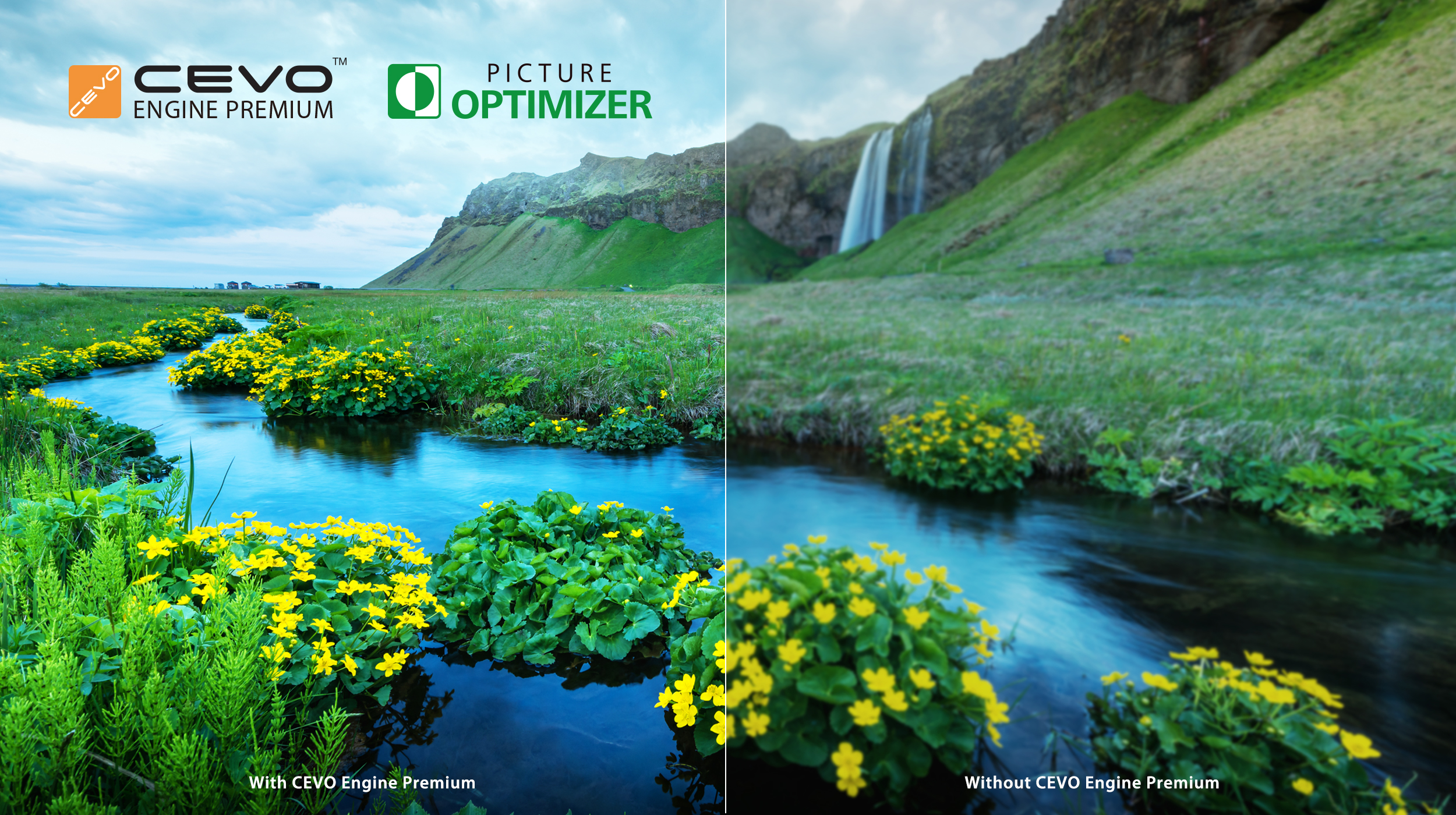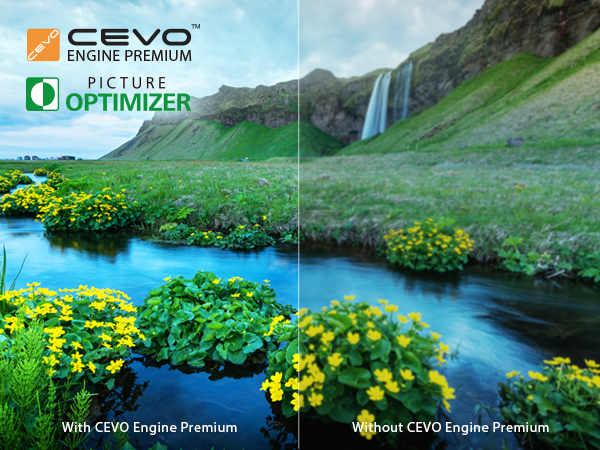 ACTIVE MOTION RESOLUTION +
Toshiba Smart TVs Active Motion Resolution+ smart algorithm captures every moment so that you don't miss details in fast moving images in action movies or sports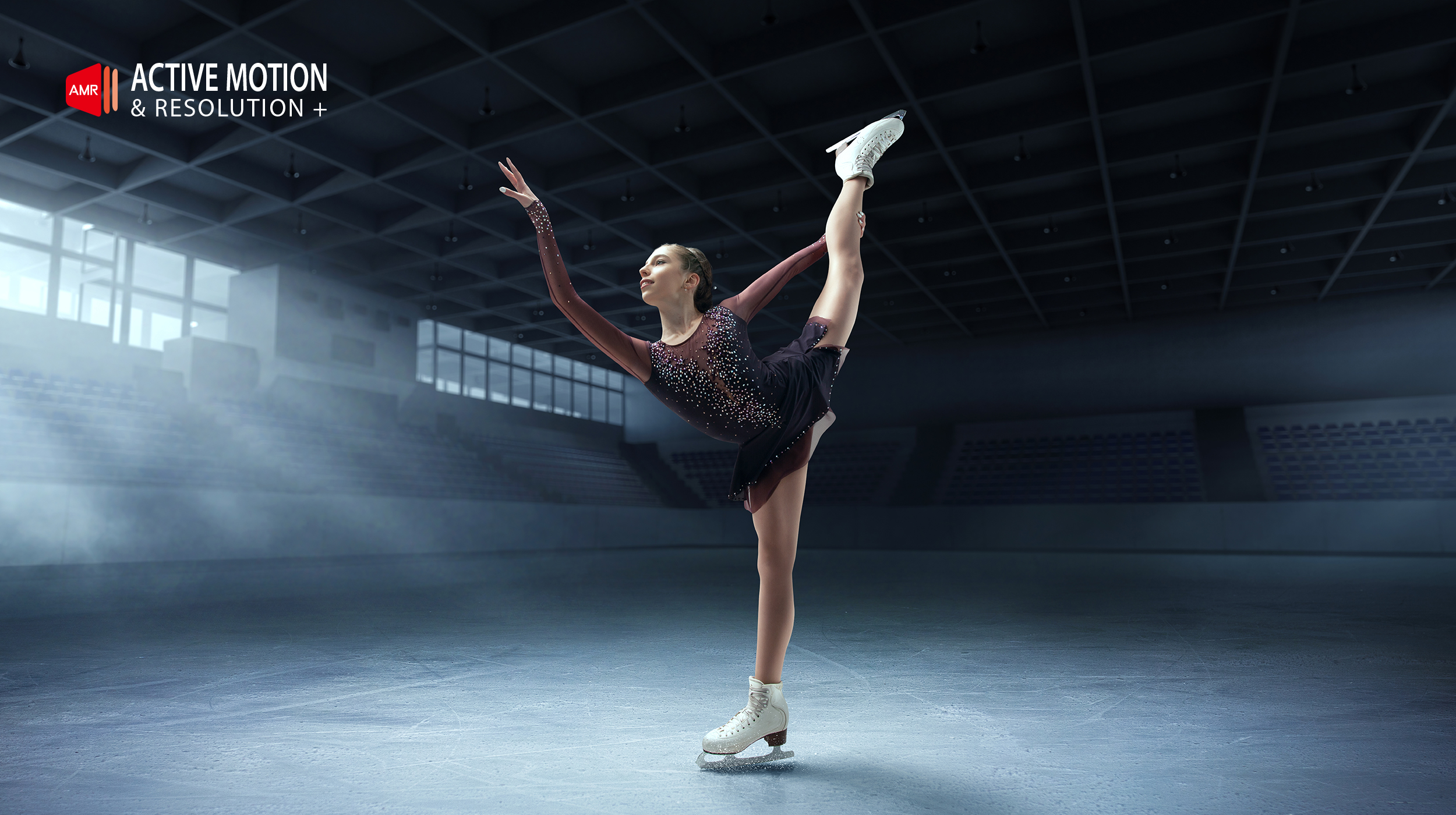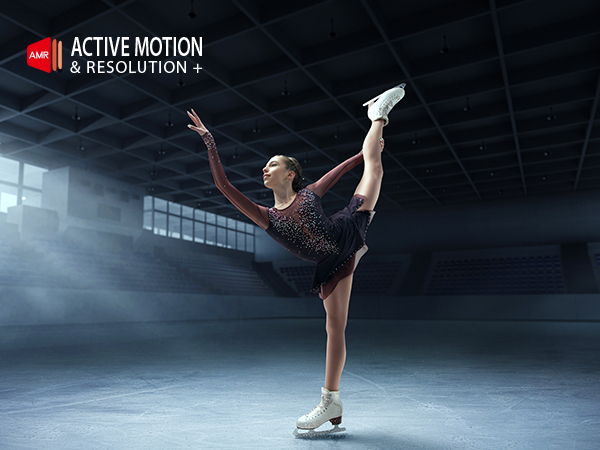 CONTRAST BOOSTER
Toshiba Smart TV's Contrast Booster enhances color depth for real life like picture quality on screen. What you watch on TV, feels like real.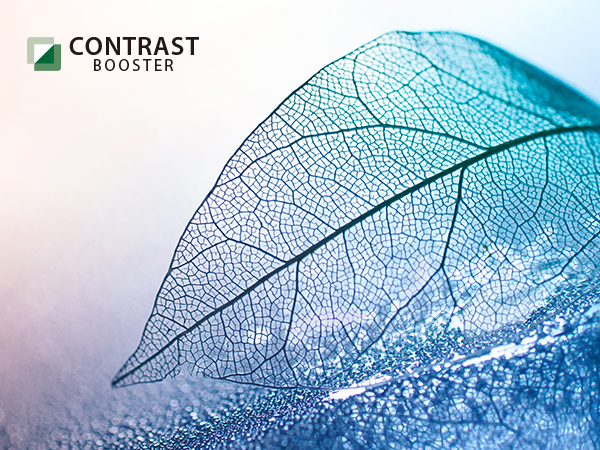 SCREEN MIRRORING
Phone Cast on Large Screen Play games on TV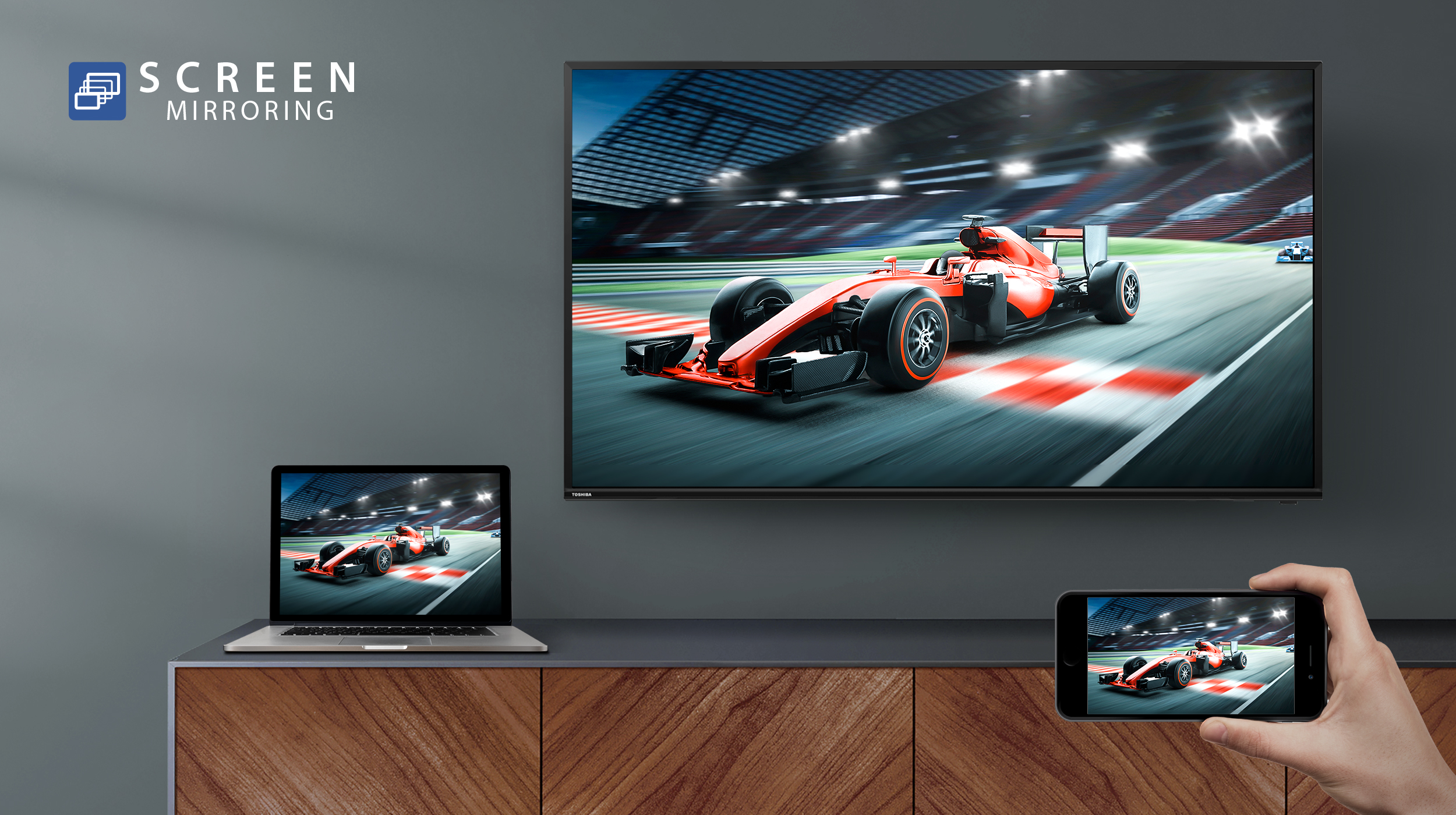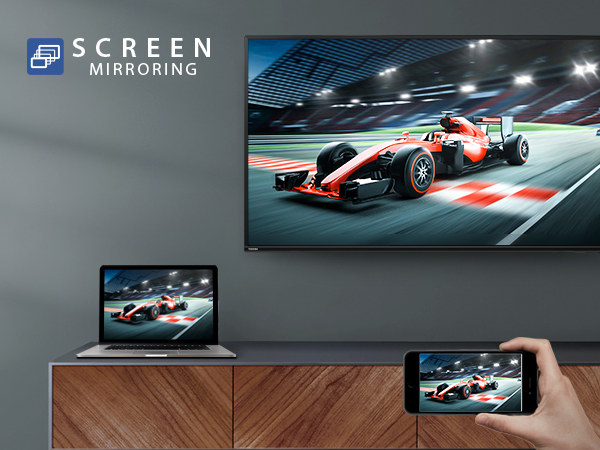 DYNAMIC MODE
Dynamic Mode is tailor made for sports contents in particular the fast-moving actions. Algorithm of color is set up to enhance the green field. Edges of objects are highlighted to allow the chase of the soccer and players.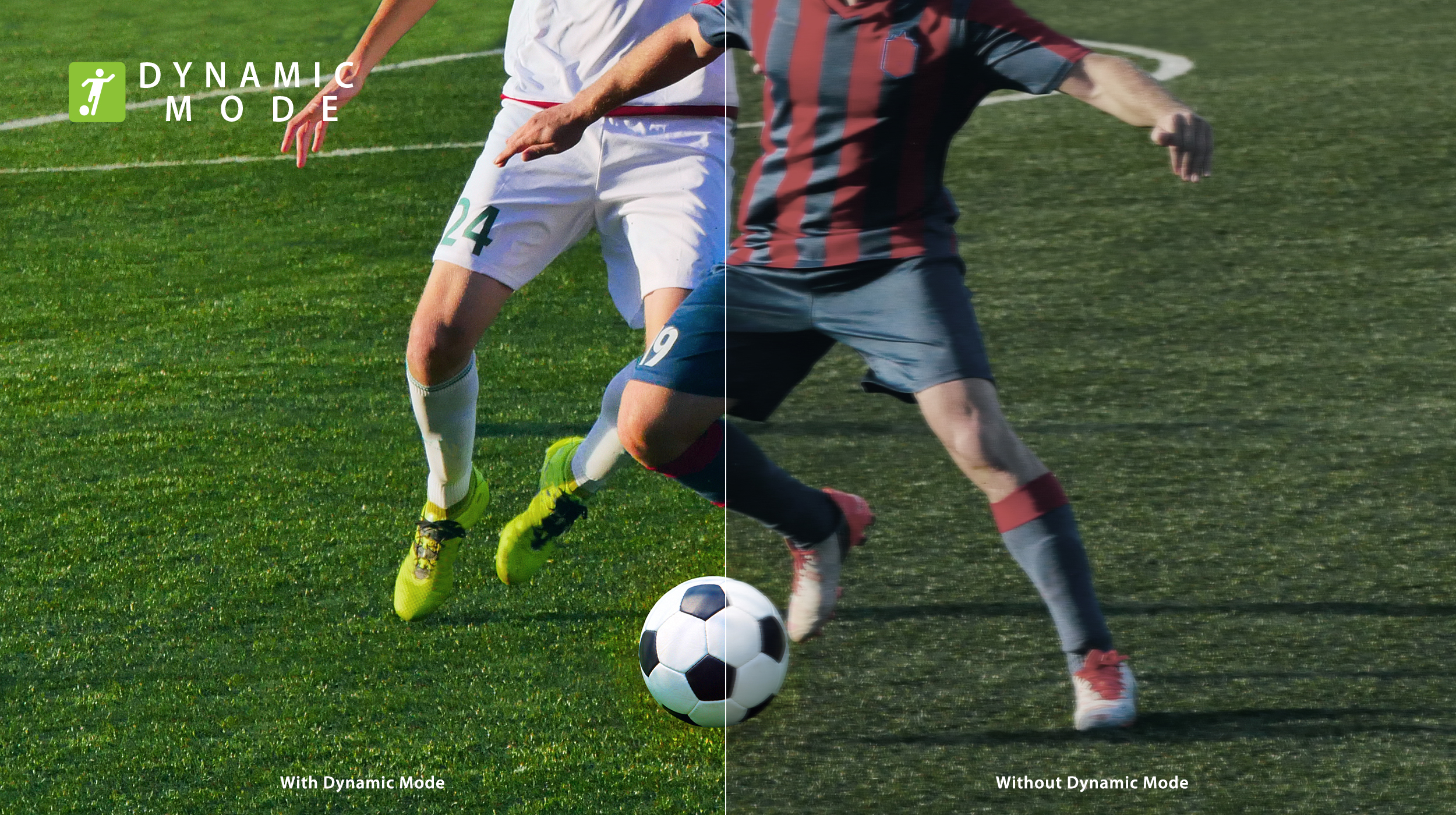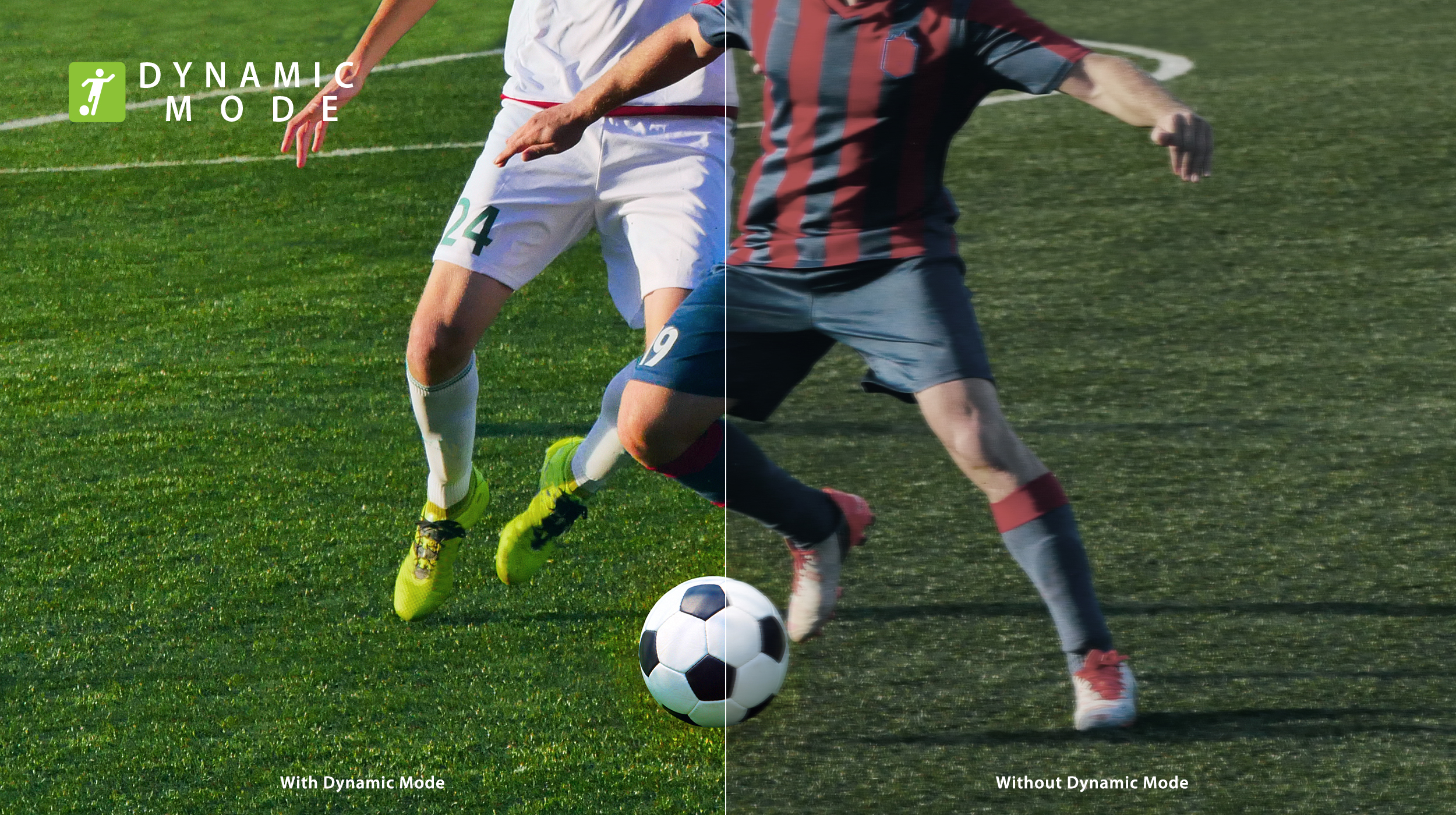 BRIGHT ON
Toshiba Smart TV's bright on technology widens the range between bright and dark spots. Thus creating more differentiations, particular to the dark scenes like soccer matches at night. It is able to deliver the details of slight gradation to avoid displaying plain dankness without details.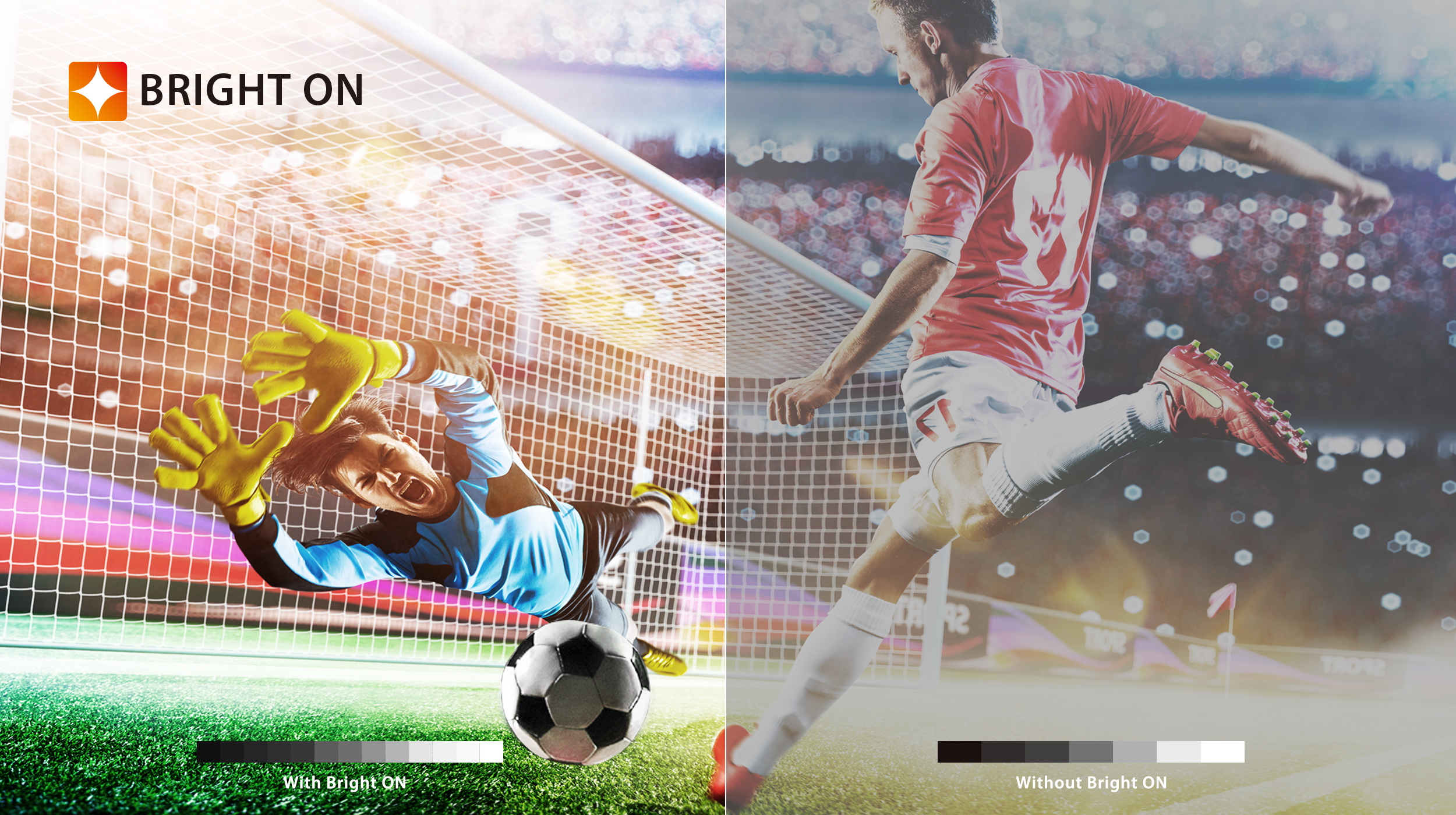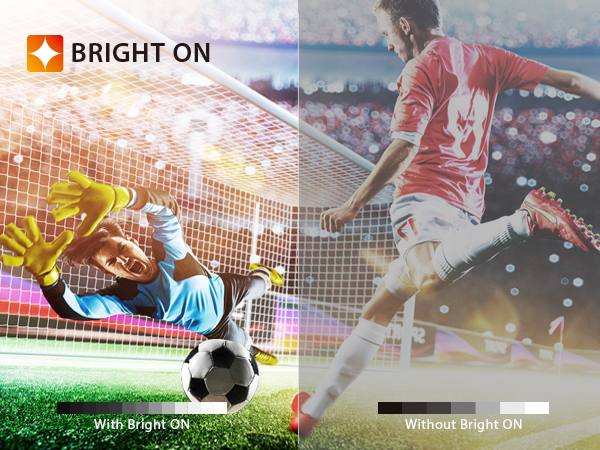 PICTURE OPTIMIZER
Toshiba Smart TV's Picture Optimizer can analyze image frame by frame and adjust pixels accurately with optimized shadows and brightness, producing more authentic, true to life pictures.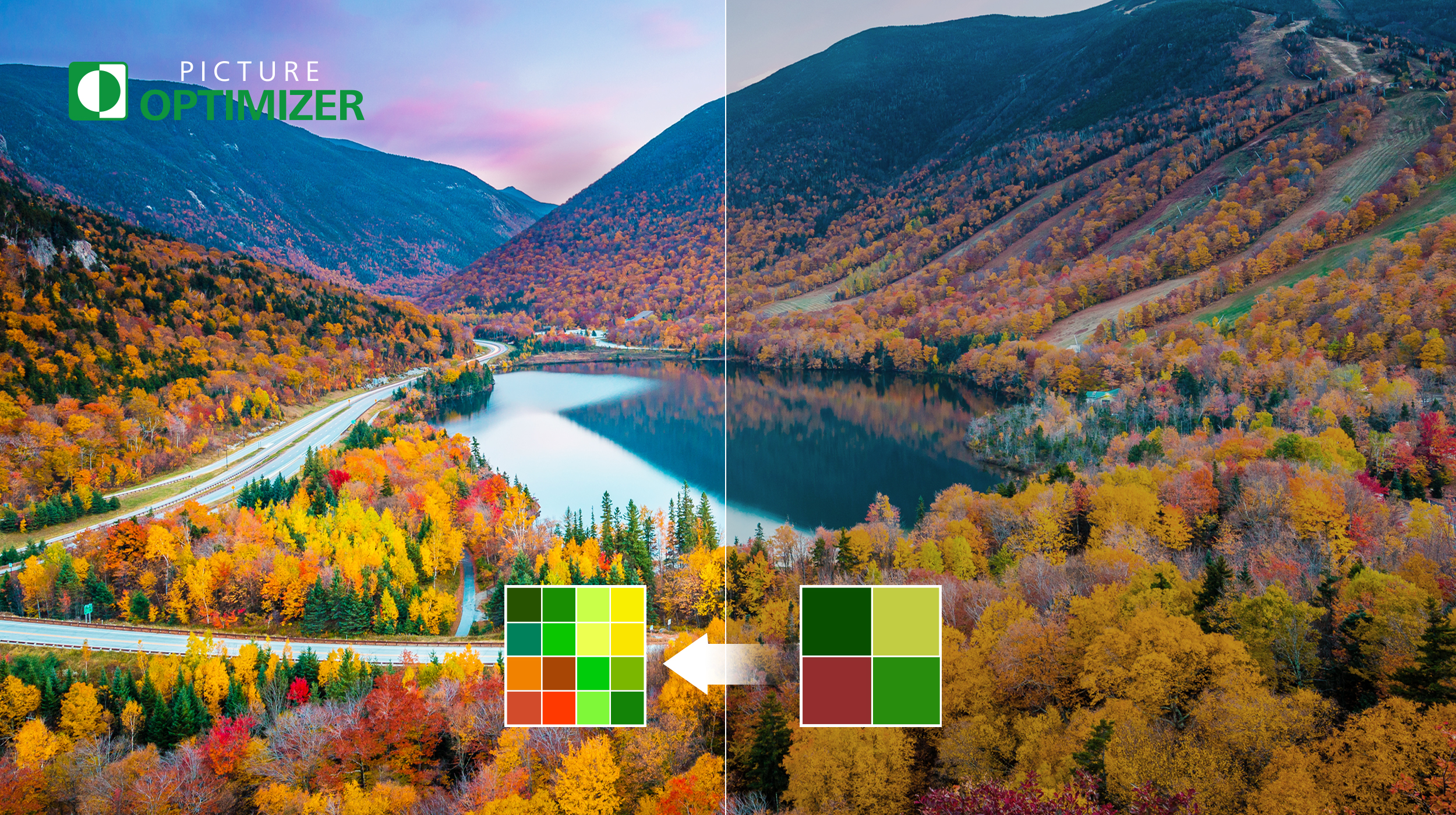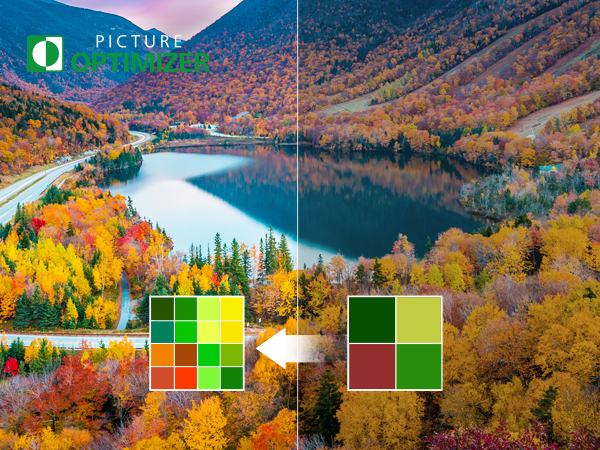 SMART SOUND
DBX TV
Toshiba Smart TV's DBX-TV's technology automatically adjusts the sound level to have similar sound loudness across all content you watch. Be it loud commercials or Quiet dialogues, no need to adjust sound again and again. Toshiba Smart Sound technology automatically adjusts it for you and delivers best sound possible.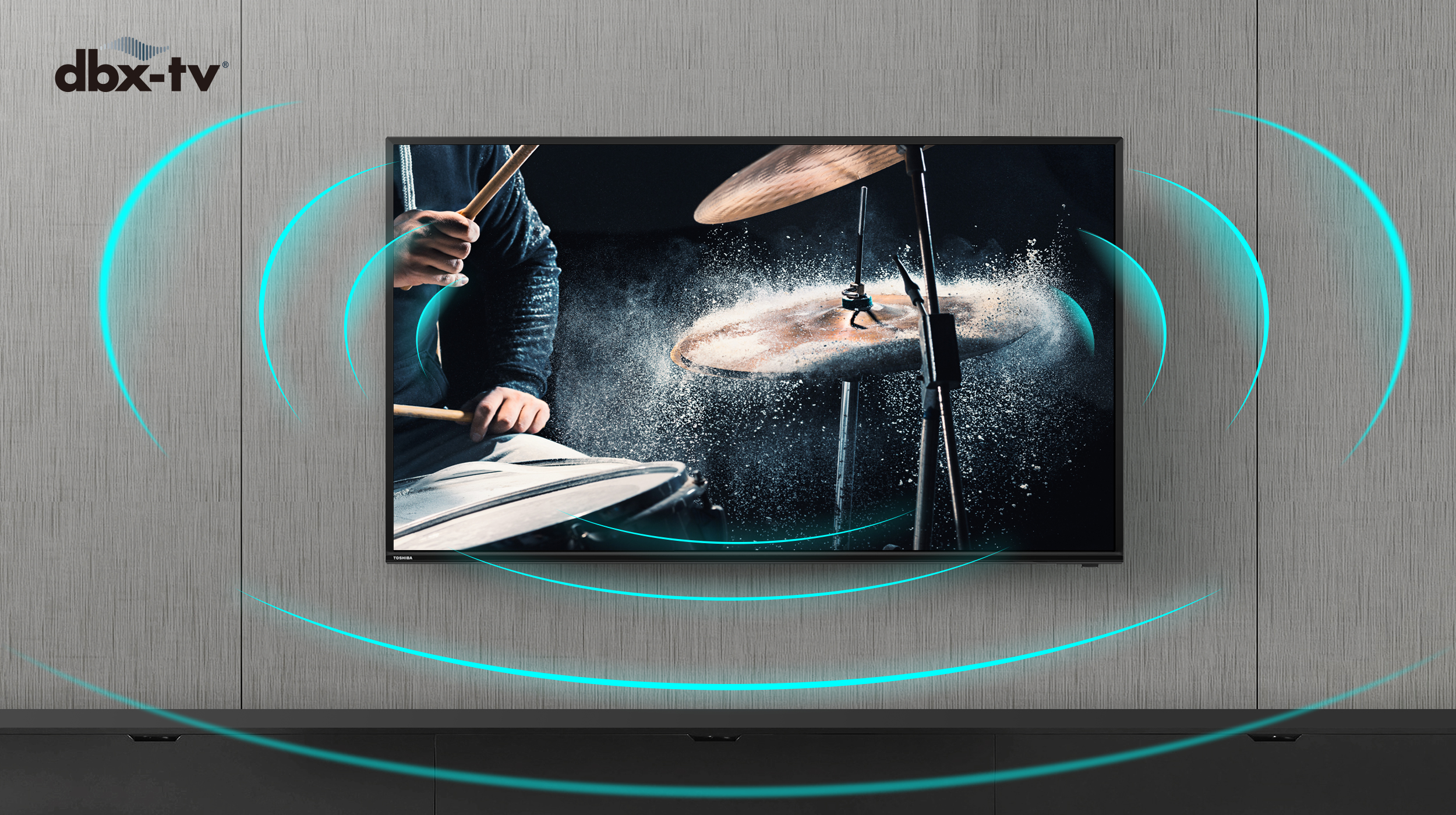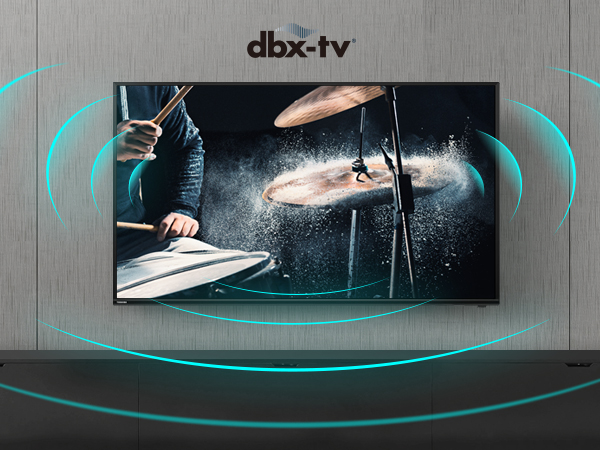 DOLBY DTS SOUND
Deliver rich, clear, powerful sound to your living room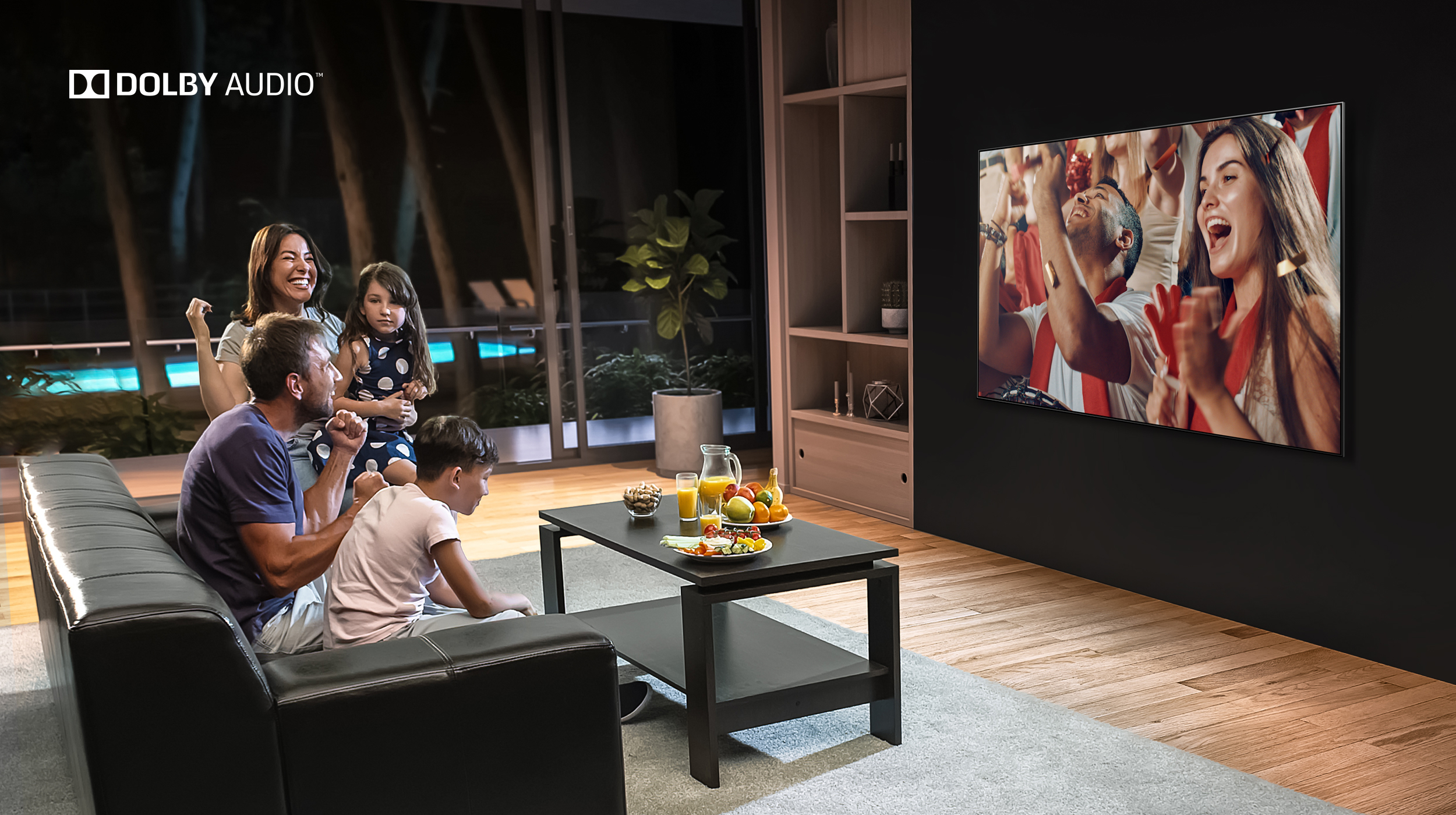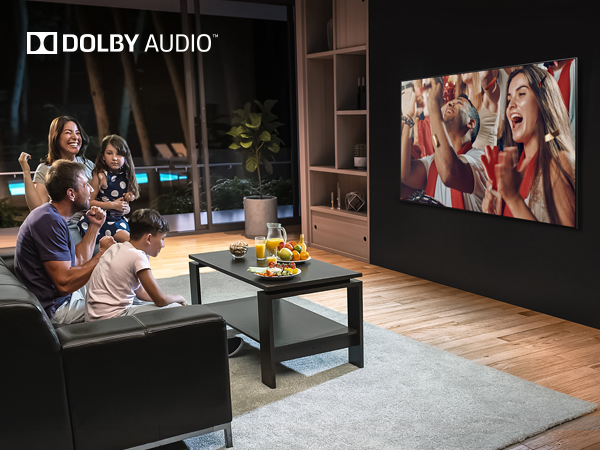 SMART DESIGN
ELEGANT METAL DESIGN STAND
Bring home this Toshiba Smart TV and enhance your home décor with shiny elegant metal design stand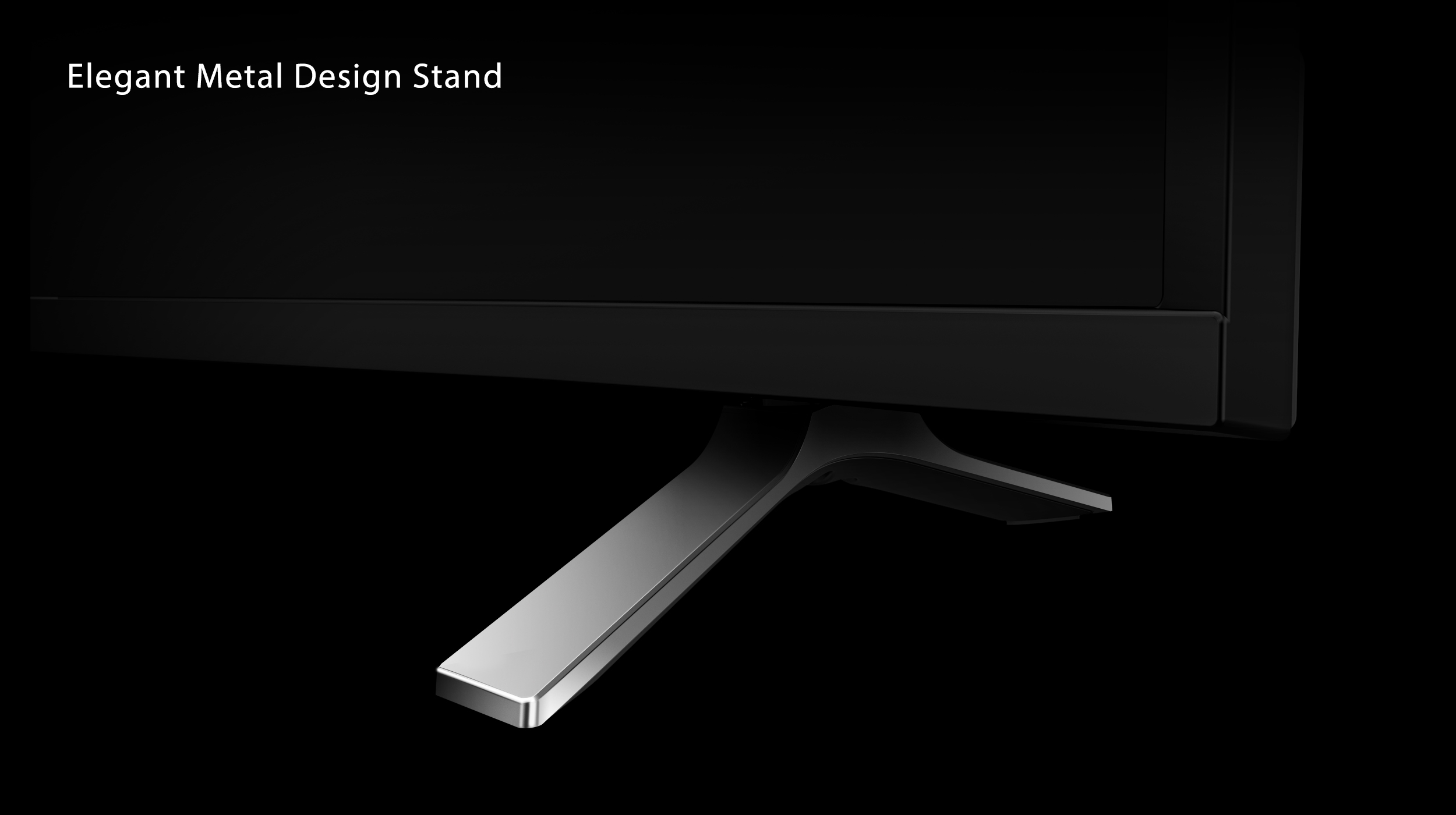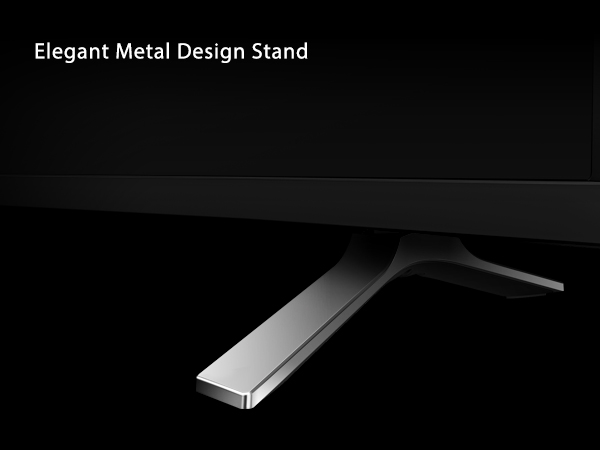 Product
Model
32L5865
Screen Size in cm (in inch)
80 cm (32)
Backlight Source
LED
Dynamic backlight control
Y
HEVC (H.265) decoder
Y
High Contrast
Y
Noise Reduction
Y
Natural Colour Enhancer
Y
AUDIO
Output (Watts)
16w
Dolby Audio
Y
DTS Studio Sound™*
Y
dbx-tv®
Y
Sound Modes
Standard, Theater, Sports, Music, Speech, Late night
Design
TV Color (Front bezel, Rear, Stand)
black, black, black
Stand Design
2 pole stand
Smart
Operating Sytem & Version
vidaa U2.5
Processor / GPU
Multi Core Cortex CPU/Multi CoreMali480MP
Licensed Premium Apps
Netflix,YouTube, Prime video etc.
Preloaded Apps
Netflix,YouTube, Prime video etc.
Hotkeys on Remote
Netflix,YouTube,
RAM (GB)
1
Memory (GB)
4
One Touch Access
Y
Sports Mode
Y
Game Mode
Y
Connectivity
Cast Support
Android / iOS/ Windows/ MacBook
WiFi Built-in
Y
Wi-Fi protocols IEEE 802.11
Y
# of USB ports
2
USB 3.0 (# of Ports)
0
USB 2.0 (# of Ports)
2
# of HDMI ports
2
HDMI type 1.4 with HDCP version 1.4
2
HDMI 2.0 compliant input
0
ARC -Audio Return Channel
Y
MHL – Mobile High Definition Link input
0
CEC- Consumer Electronics Control via HDMI
Y
Optical digital audio output (SPDIF)
1
Headphone/Earphone Jack
1
RF Input
1
Component or Y Pb (Cb) Pr (Cr) Input
0
AV Input
1
Ethernet Port
1
Inpacking Accessory
Remote (Technology: Bluetooth/IR/Voice & Qty)
IR& 1
Battery (Type: AA/AAA & Qty)
2 AAA
PowerCord
1
Table Top Stand
1
Wall Mount Bracket
1
User Manual
1
Warranty Card
1
Power
Supply Range [Voltage / Frequency]
100-240V/50,60Hz
On mode Power Consumption (Watts)
60
Standby Power consumption (Watts)
<0.5w
Product Dimensions
| | |
| --- | --- |
| Dimensions with stand (W x H x D) mm | 734*465*171 |
| Dimensions without stand (W x H x D) mm | 734*440*76 |
| Carton box dimensions (W x H x D) mm | 816*530*130 |
| Net weight (with stand / without stand) kg | 4.4/4.3 |
| Gross weight kg | 6.7 |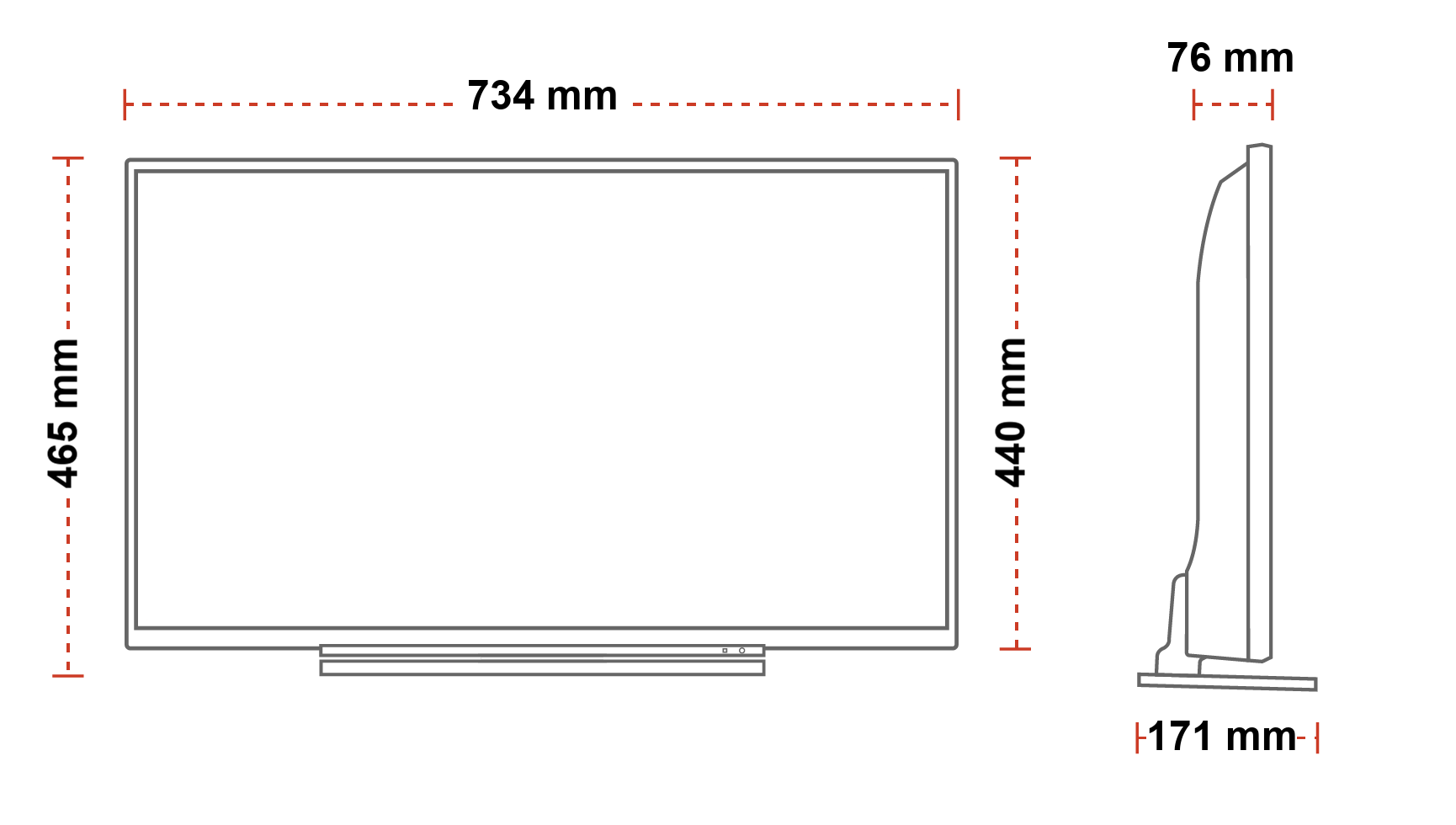 Product
Model
32L5865
Screen Size in cm (in inch)
80 cm (32)
Resolution
1366*768
Backlight Source
LED
Product
Hi View Engine
N
Dolby VisionTM HDR
N
HDR 10
N
HLG (Hybrid Log-Gamma) HDR
N
Quantum dot
N
Wide colour gamut
N
Full Array Local Dimming
N
Ultra Dimming
N
Dynamic backlight control
Y
Motion enhancement and compensation (MEMC)
N
HEVC (H.265) decoder
Y
UHD AI Upscaler
N
High Contrast
Y
Noise Reduction
Y
Depth Enhancer
N
Natural Colour Enhancer
Y
Ultra Motion
N
Smooth Motion
N
Ambient Light Sensor
N
Anti-Glare Screen
N
Picture Modes
AUDIO
Output (Watts)
16w
Dolby Atmos®
N
DTS Virtual:X™
N
JBL Sound Solution
N
Harmon/Kardon Sound Solution
N
Dolby Audio
Y
DTS Studio Sound™*
Y
DTS TruSurround™
N
dbx-tv®
Y
Front-Firing Speaker
N
Sound Modes
Standard, Theater, Sports, Music, Speech, Late night
Design
TV Color (Front bezel, Rear, Stand)
black, black, black
Bezel-less Design
N
Stand Design
2 pole stand
Cable Solution
N
Variable Feet Position
N
Pure Metal Stand
N
Unibody Design
N
Smart
Operating Sytem & Version
vidaa U2.5
Google Assistant (Built-in / Works with)
N
Alexa (Built-in / Works with)
N
Processor / GPU
Multi Core Cortex CPU/Multi CoreMali480MP
Licensed Premium Apps
Netflix,YouTube, Prime video etc.
Preloaded Apps
Netflix,YouTube, Prime video etc.
Hotkeys on Remote
Netflix,YouTube,
RAM (GB)
1
Memory (GB)
4
Streaming (UHD 4K Support)
N
AI Scene Recognition
N
Far-Field Voice Control
N
One Touch Access
Y
Sports Mode
Y
Game Mode
Y
Connectivity
Cast Support
Android / iOS/ Windows/ MacBook
WiFi Built-in
Y
Dual Band Wifi
N
Wi-Fi protocols IEEE 802.11
Y
Bluetooth (ver)
N
# of USB ports
2
USB 3.0 (# of Ports)
0
USB 2.0 (# of Ports)
2
# of HDMI ports
2
HDMI type 1.4 with HDCP version 1.4
2
HDMI 2.0 compliant input
0
ARC -Audio Return Channel
Y
MHL – Mobile High Definition Link input
0
CEC- Consumer Electronics Control via HDMI
Y
Optical digital audio output (SPDIF)
1
Headphone/Earphone Jack
1
RF Input
1
Component or Y Pb (Cb) Pr (Cr) Input
0
AV Input
1
Ethernet Port
1
Inpacking Accessory
Remote (Technology: Bluetooth/IR/Voice & Qty)
IR& 1
Battery (Type: AA/AAA & Qty)
2 AAA
PowerCord
1
Table Top Stand
1
Wall Mount Bracket
1
User Manual
1
Warranty Card
1
Power
Supply Range [Voltage / Frequency]
100-240V/50,60Hz
On mode Power Consumption (Watts)
60
Standby Power consumption (Watts)
<0.5w
Product Dimensions
| | |
| --- | --- |
| Dimensions with stand (W x H x D) mm | 734*465*171 |
| Dimensions without stand (W x H x D) mm | 734*440*76 |
| Carton box dimensions (W x H x D) mm | 816*530*130 |
| Net weight (with stand / without stand) kg | 4.4/4.3 |
| Gross weight kg | 6.7 |