43 Android TV
Regza Engine
Dolby Audio
Regza Power Audio
DTS virtual X
DTS X
Android TV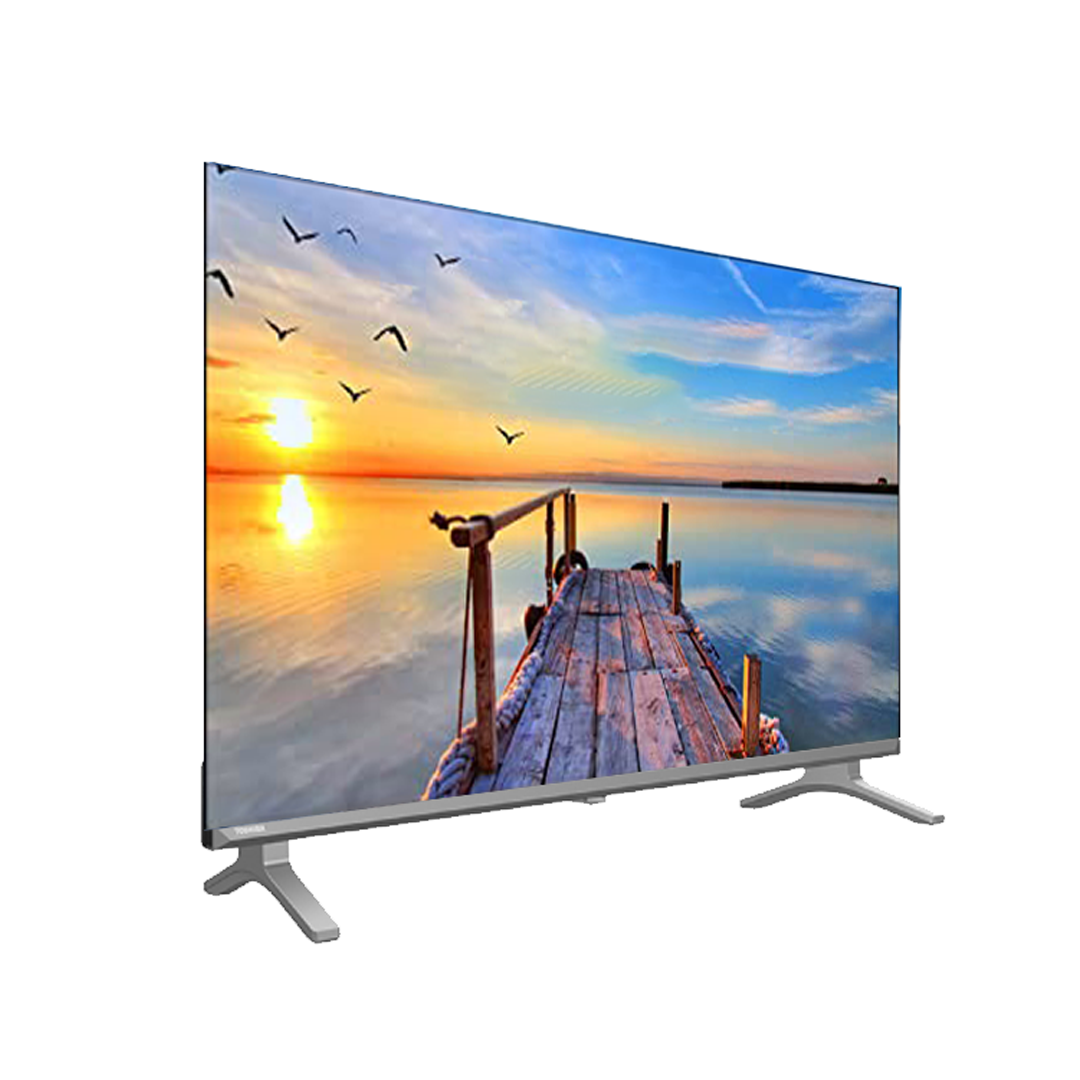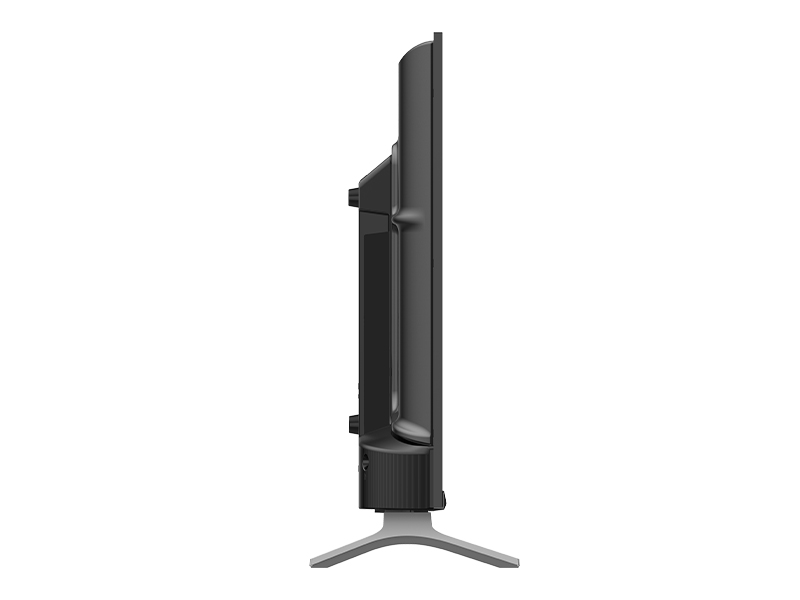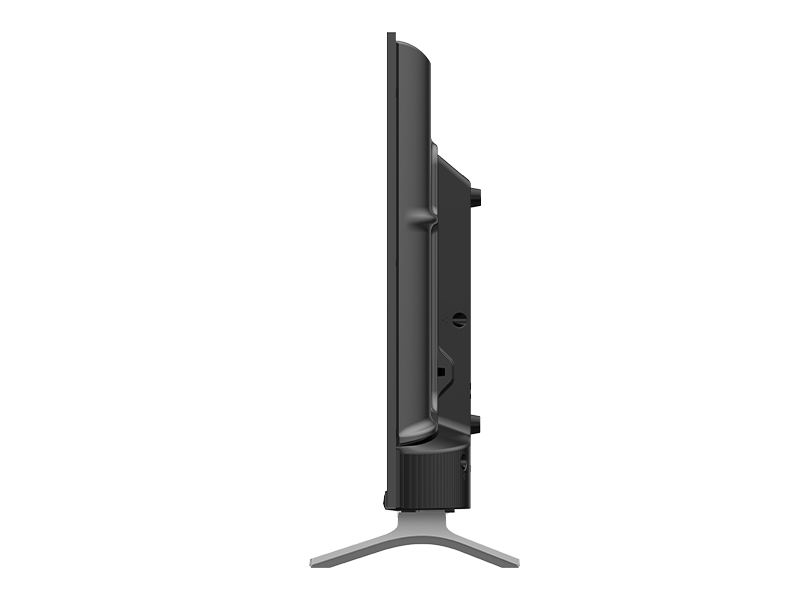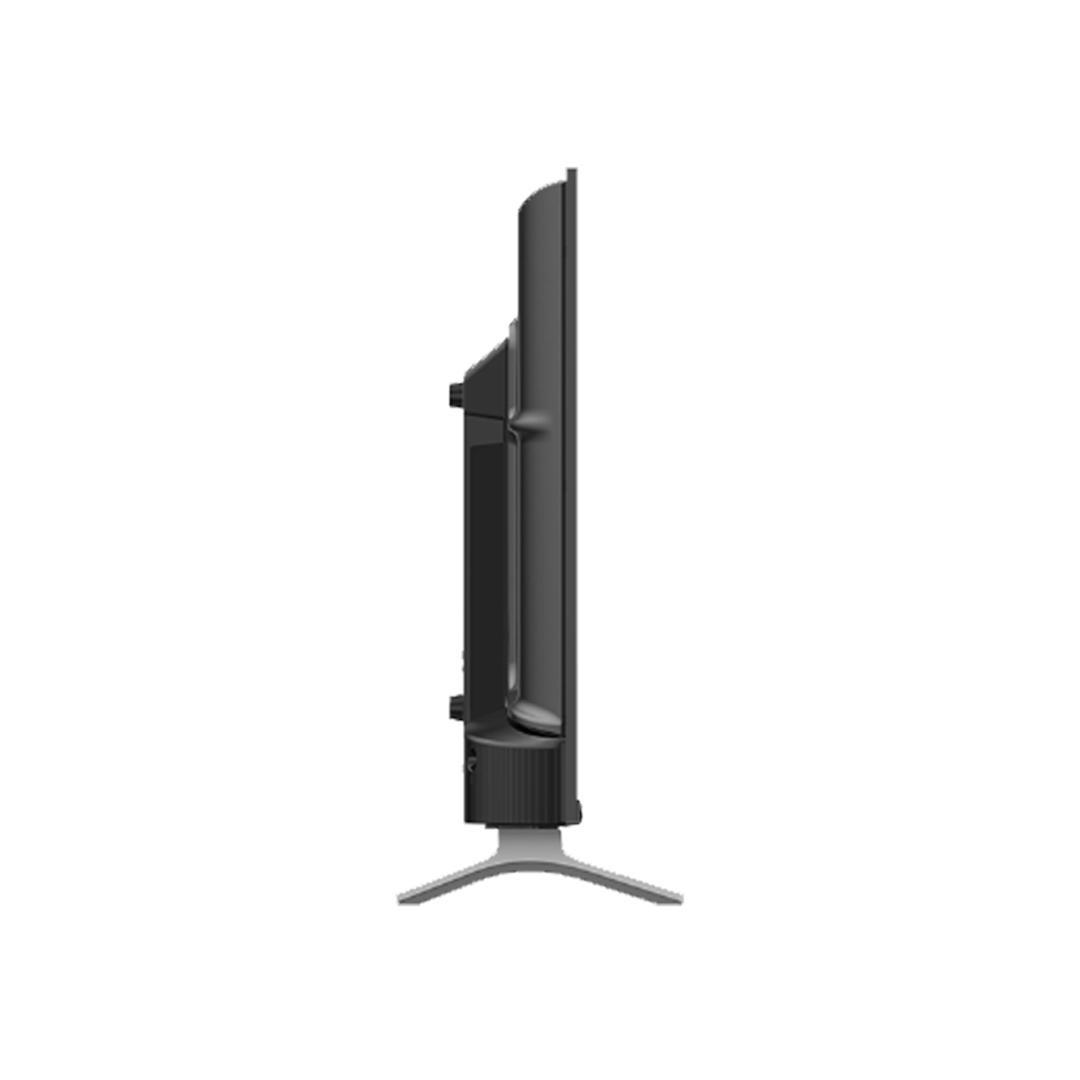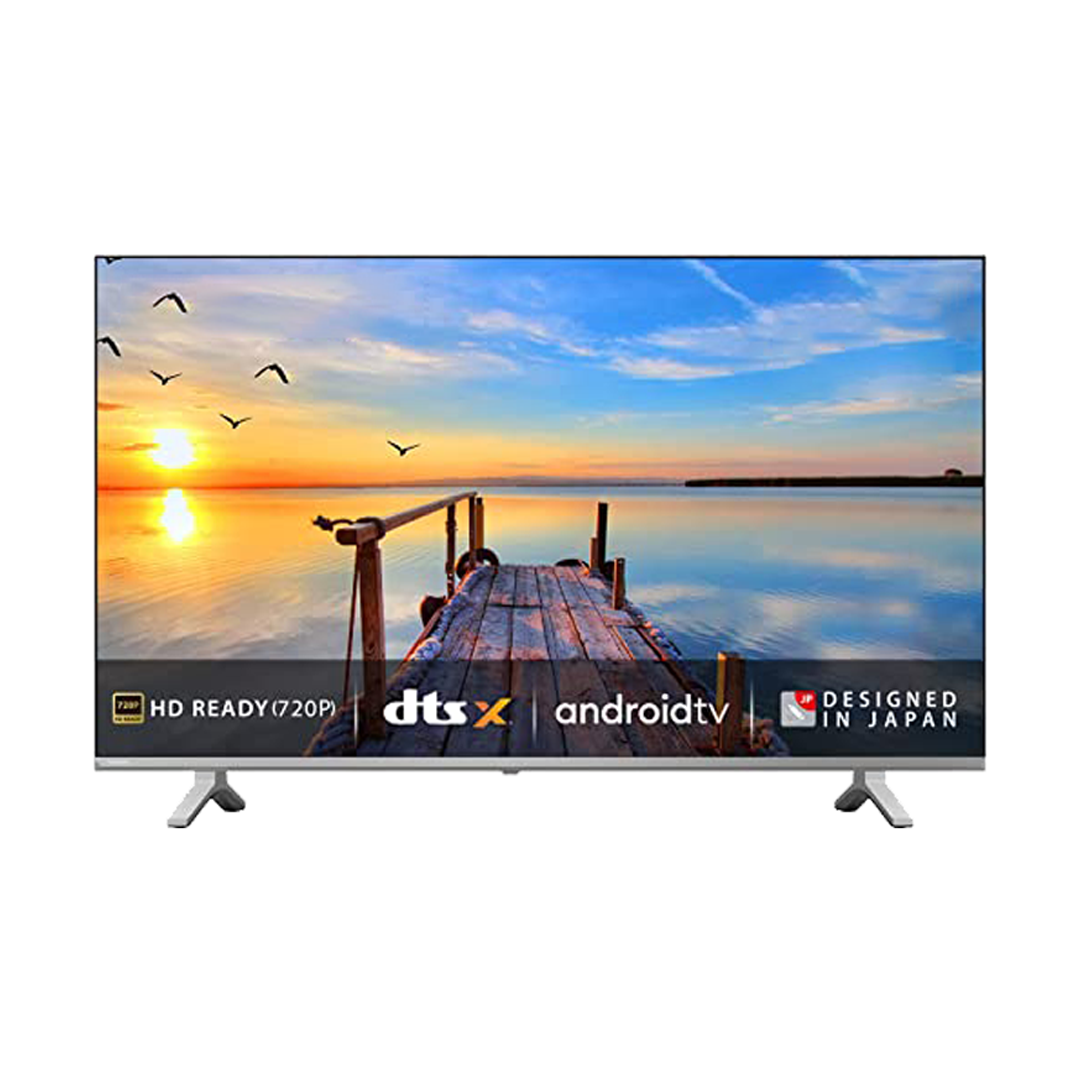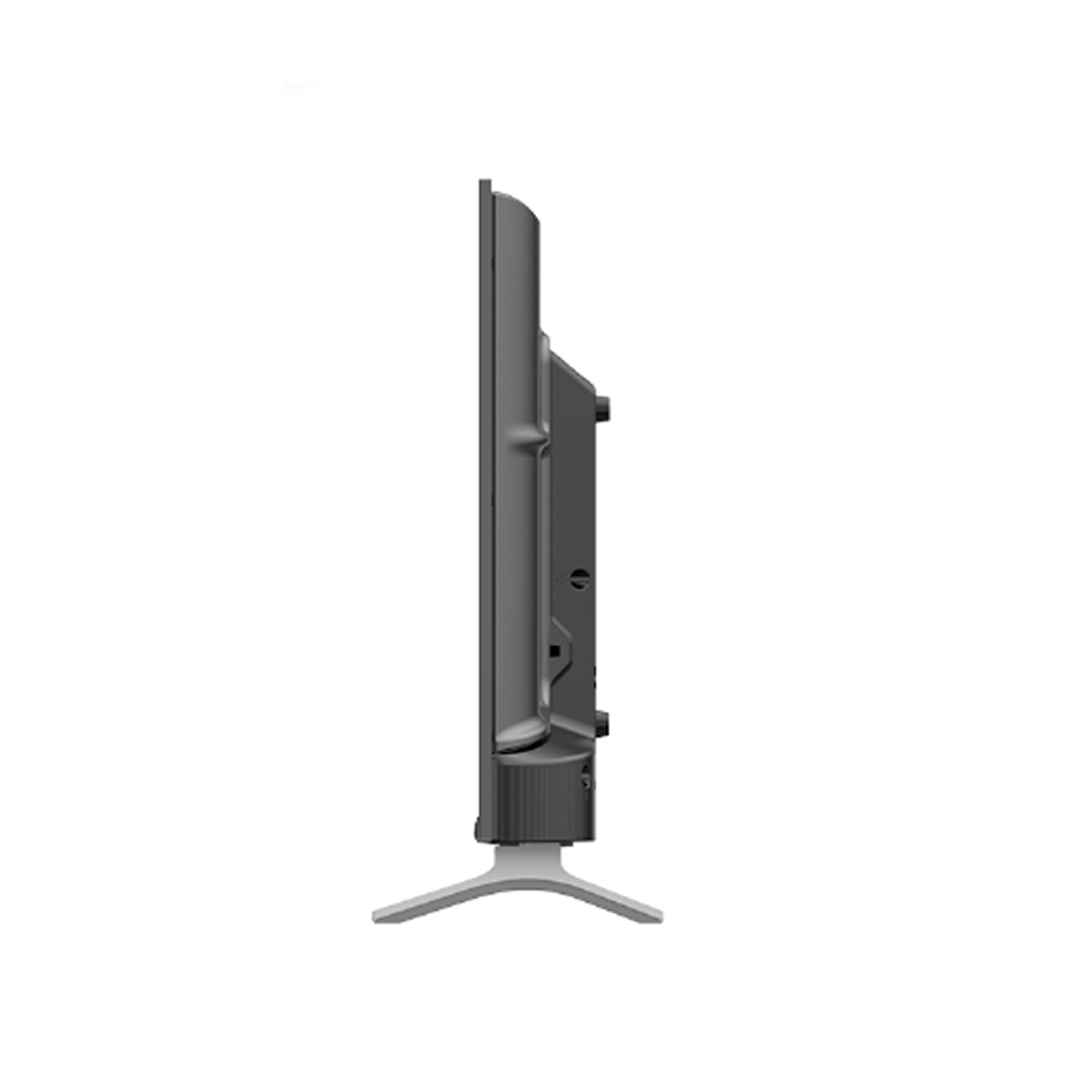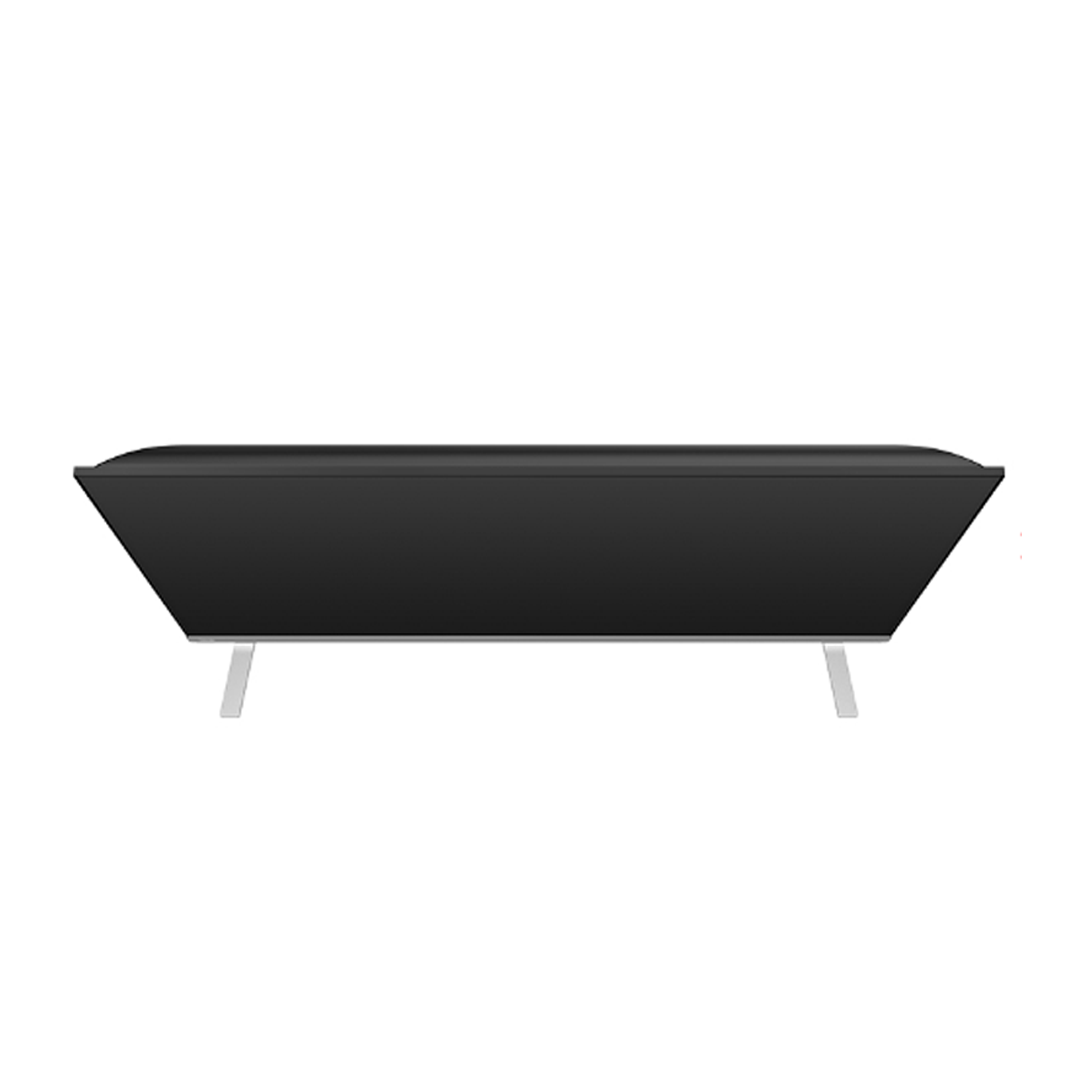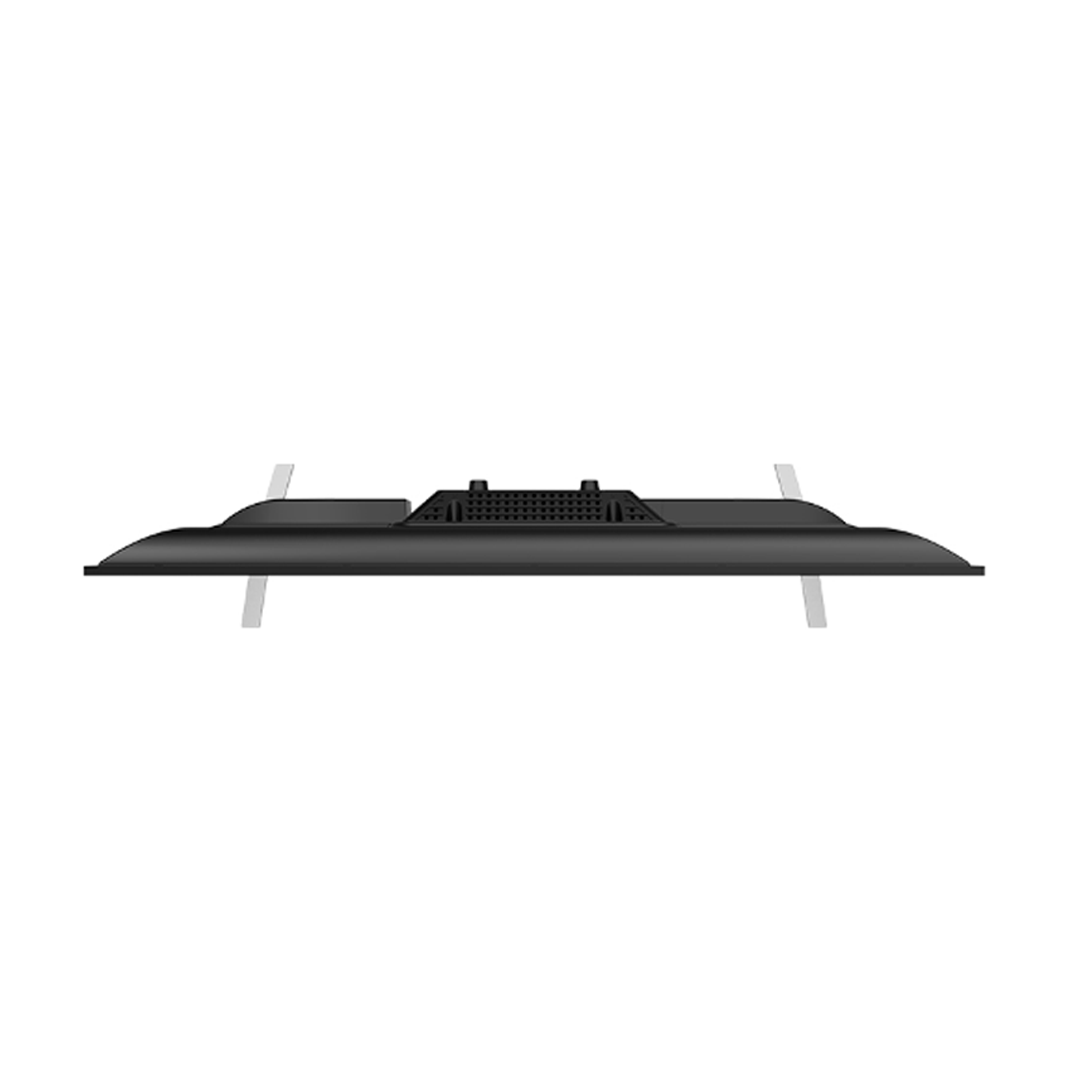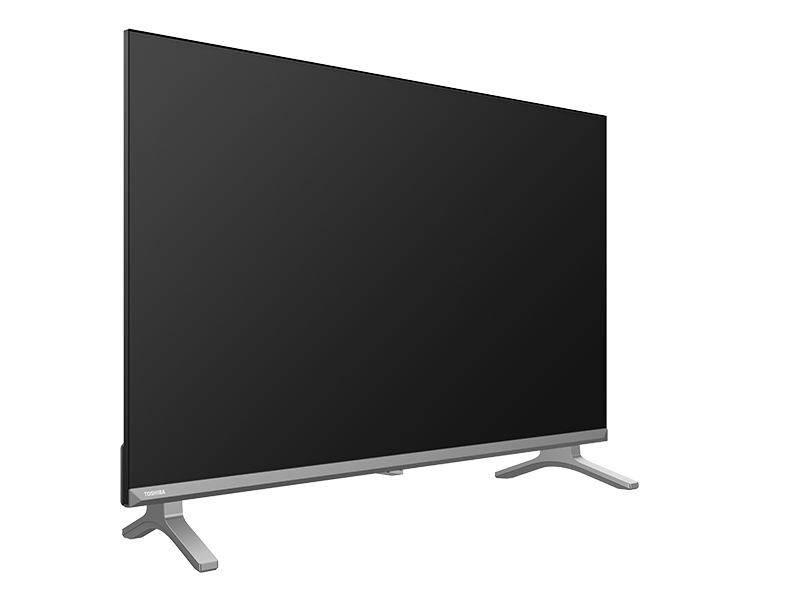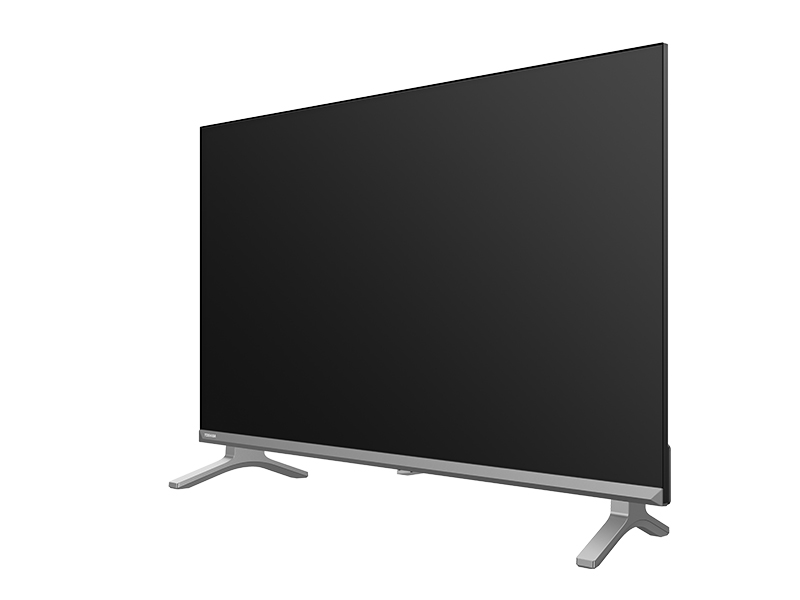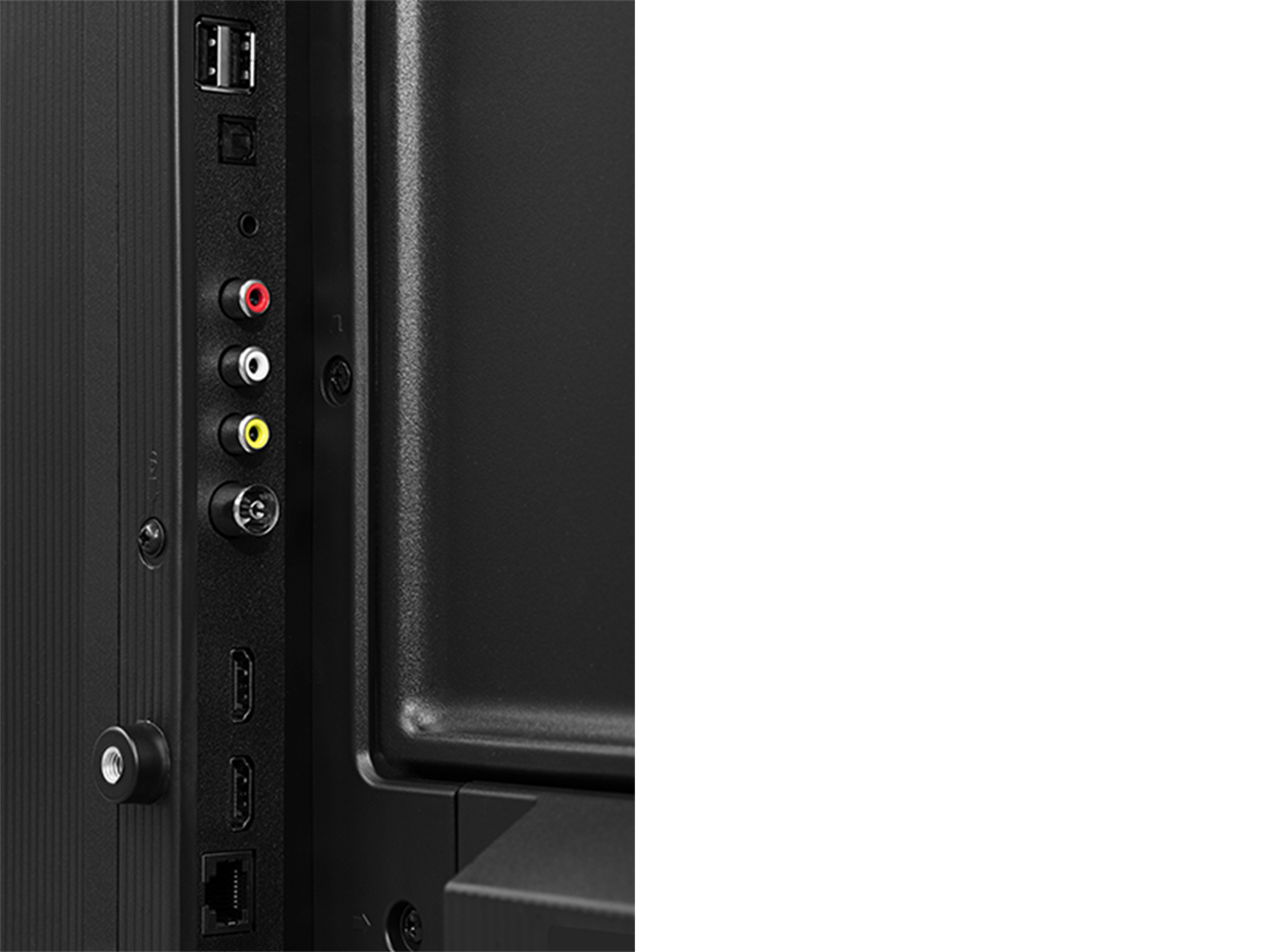 Regza Engine
Great picture quality for fantastic viewing
REGZA Engine High Grade optimizes picture quality beyond Full HD capability, no matter what content you watch, letting you get great picture quality with a fantastic viewing experience.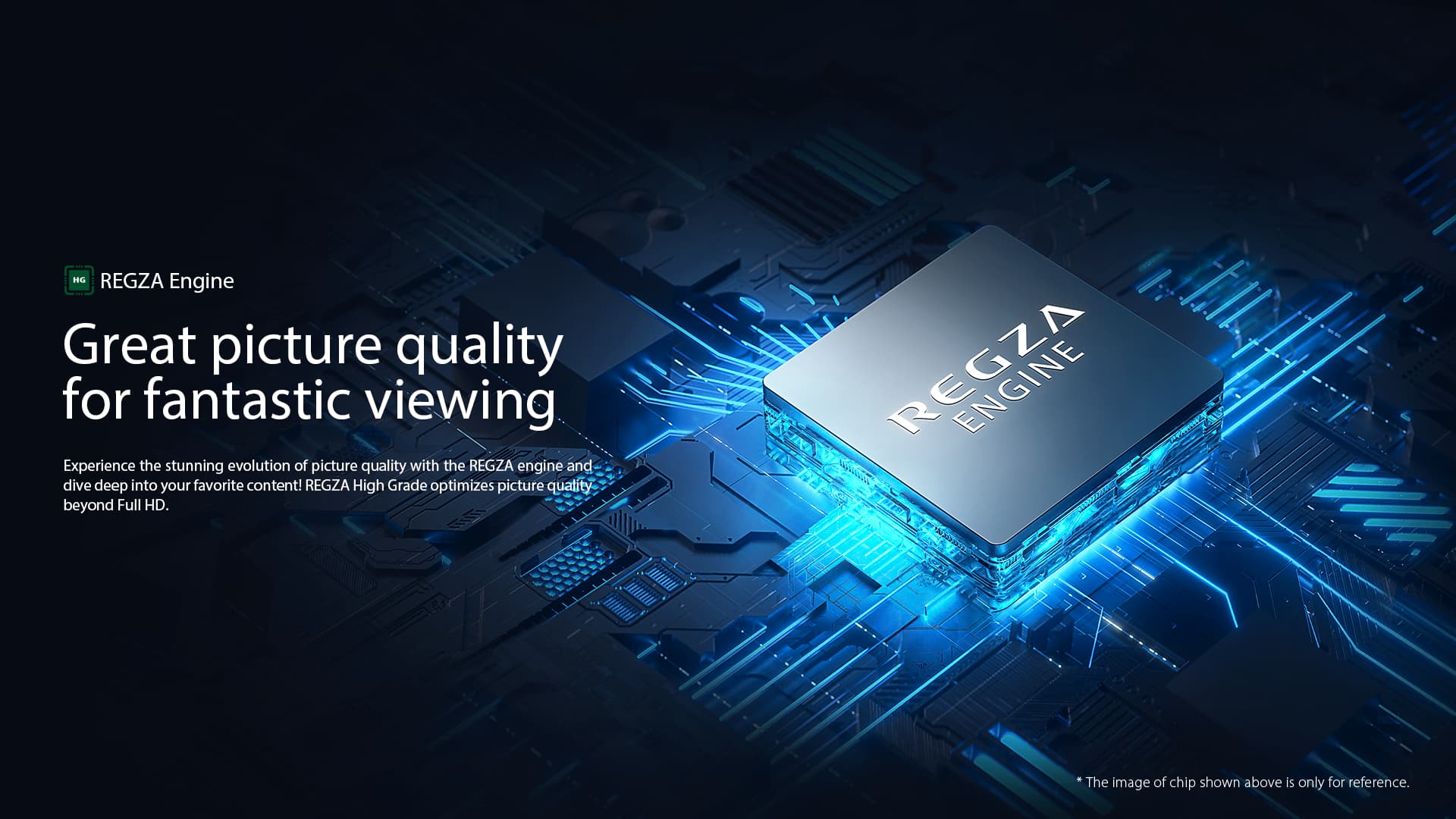 Picture Optimizer
Optimized picture that brings real to life
Toshiba TV's picture optimizer analyzes the image frame by frame, and adjusts pixels accurately with optimized shadows, brightness, and colors. So, you'll always have a stunning viewing experience at home.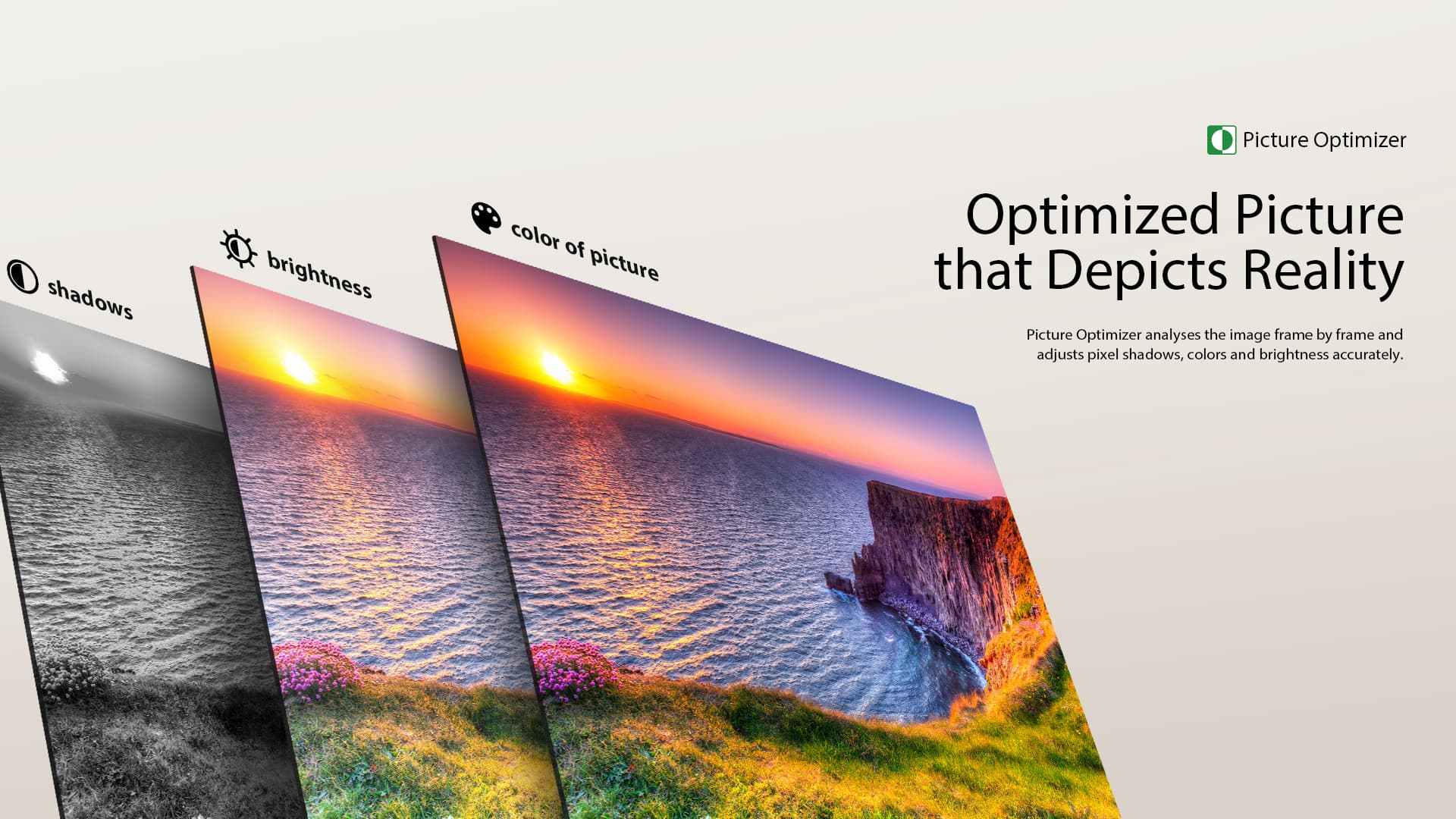 Contrast Booster
Higher contrast in every scene
Contrast booster enhances the depth of picture color, just as in real life. Whatever you watch on TV, each and every expression of color becomes vivid and clear, everything looks more real.
Color Re-master
Original color, original beauty as real
Color Re-master technology is there to restore the original color of original image as natural and colourful as it should be. No matter what you are watching, getting the best viewing experience on the screen.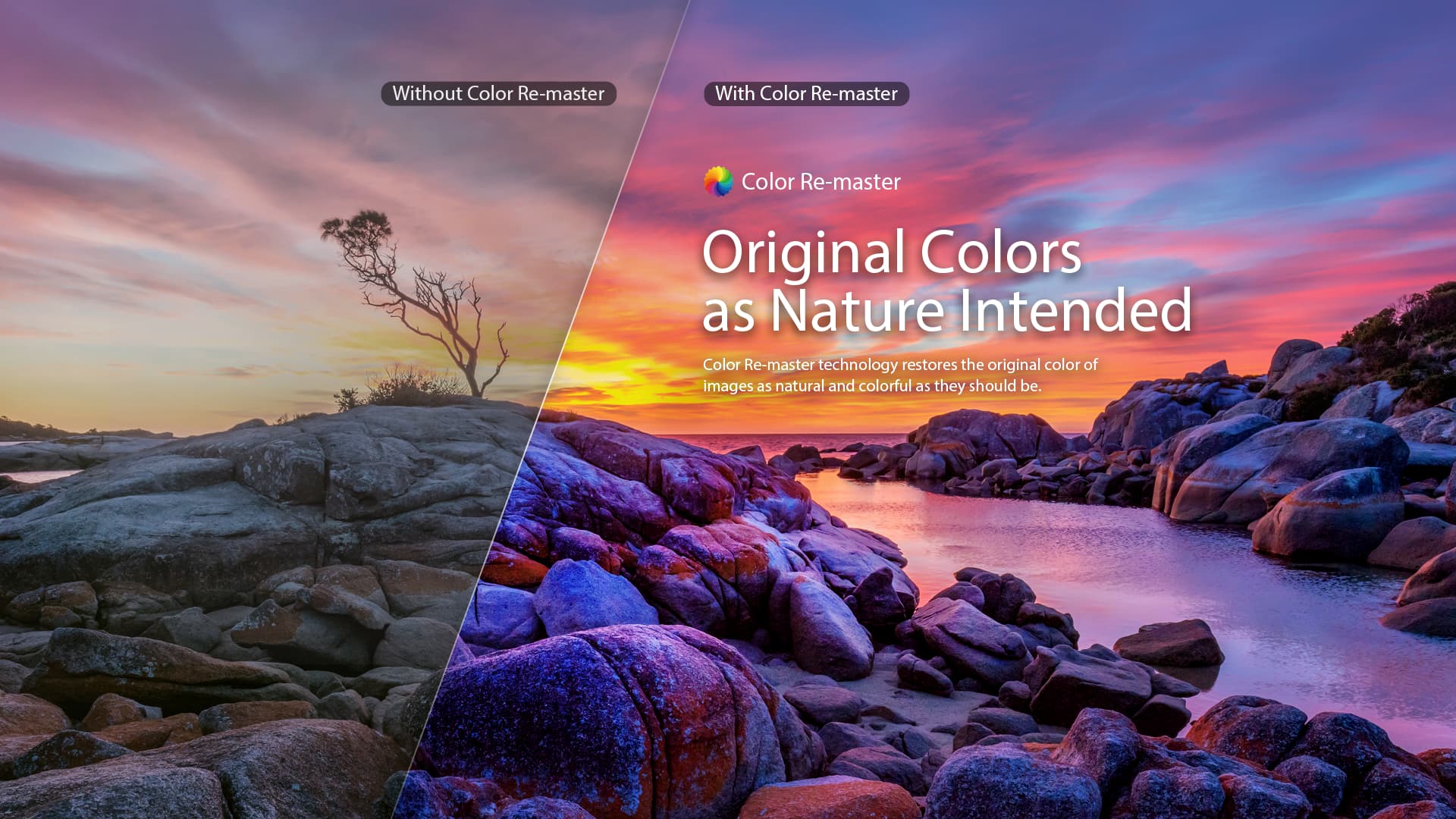 Essential PQ Technology
Vivid picture on the screen
Toshiba's Essential PQ Technology improves picture quality in details, letting you get true-to-life picture on the screen. Just enjoy great viewing experience at once.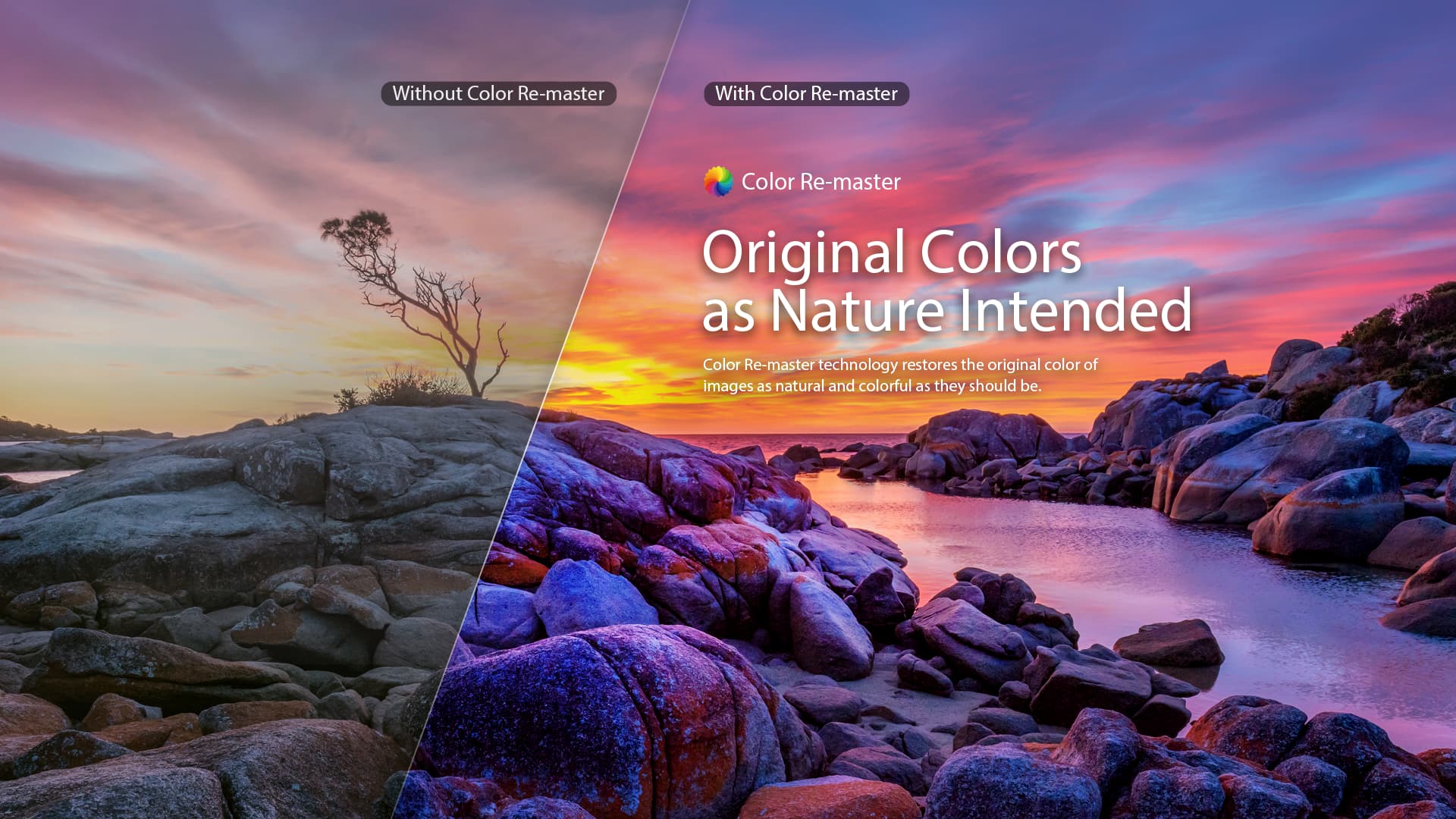 Dolby Audio
Make sound rich, clear, powerful
Movies, TV shows, sports, music- the entertainment you love is even better when you hear it in Dolby Audio, to deliver authentic listening experiences without compromise, and help you get more from all of your entertainment.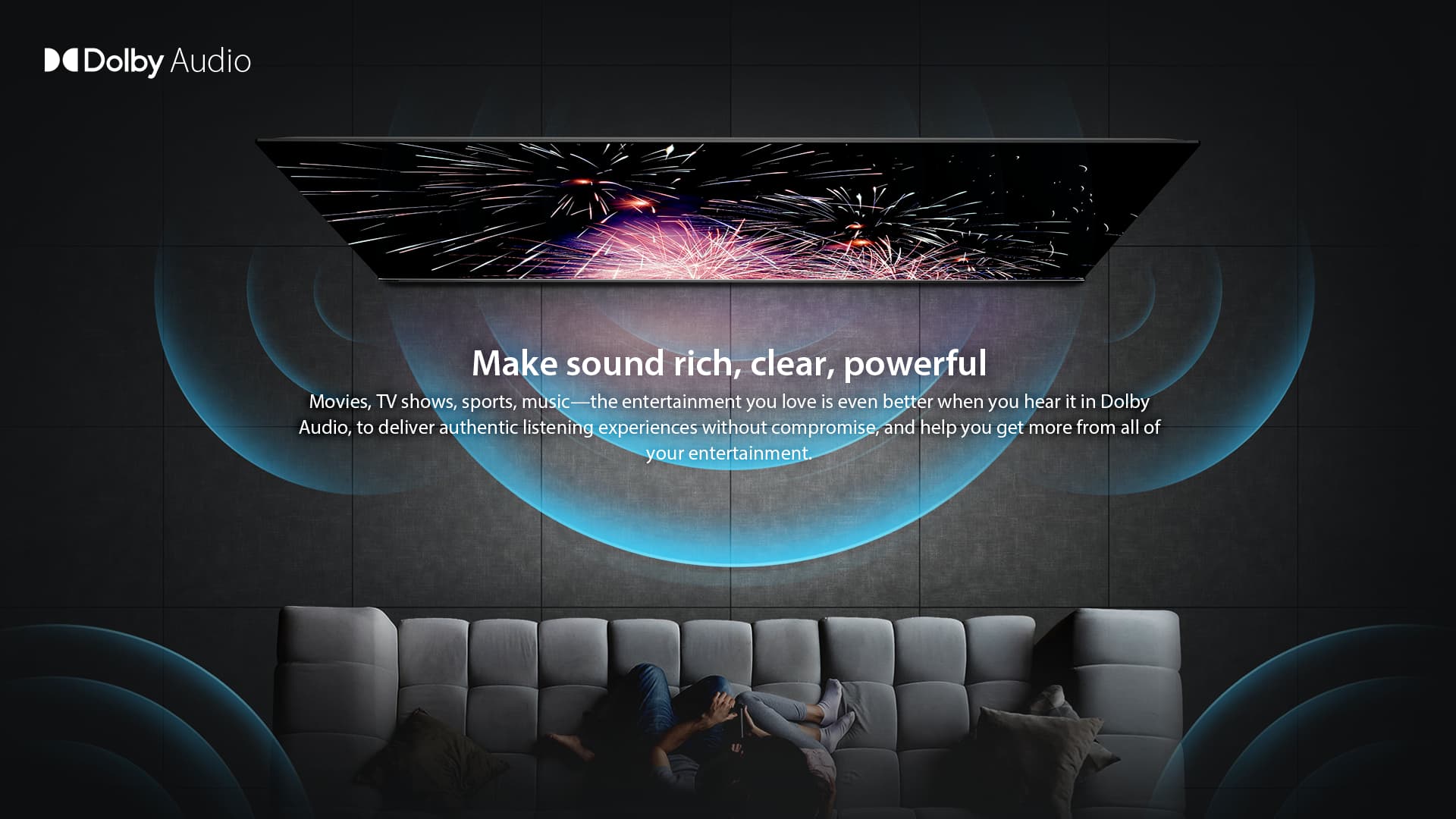 Regza Power Audio
Enjoy well-balanced sound for more excitement
REGZA Power Audio enables you to hear sound as if you are right there in the scene. Sound comes from the dual 12W "clear direct speakers", letting you hear more realism for truly well balanced sound experience.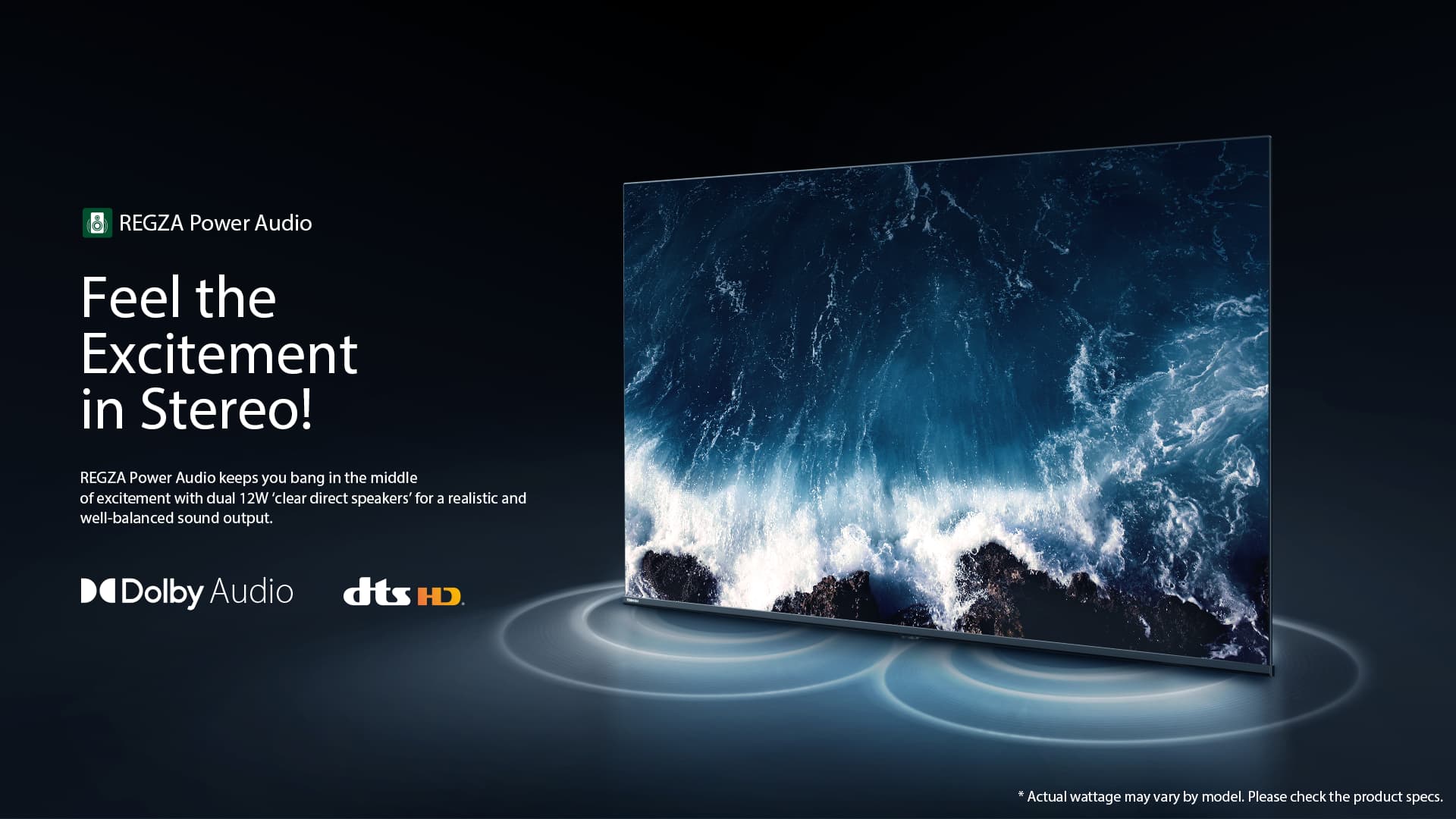 DTS Virtual X
Enjoy more with an immersive audio experience
DTS Virtual:X technology delivers virtual height, multi-channel virtual surround sound in addition to bass and dialog enhancement, creating an immersive audio experience in any room, and fully elevating the enjoyment of what you are watching.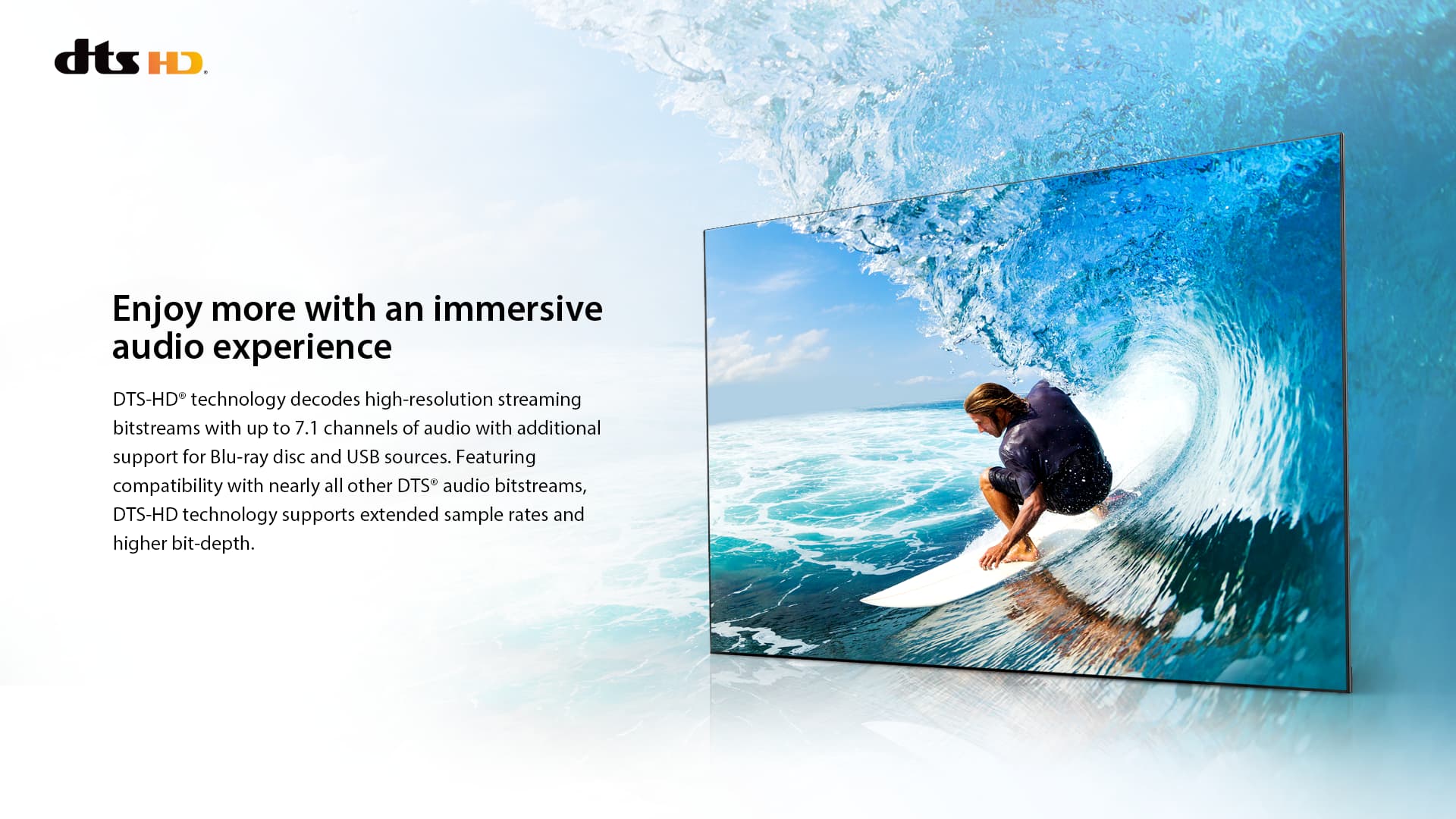 OK Google
Watch what you love, control it with your voice
Search for shows, get recommendations, even control your TV – faster – with your voice. Ask Google for a little help on your big screen.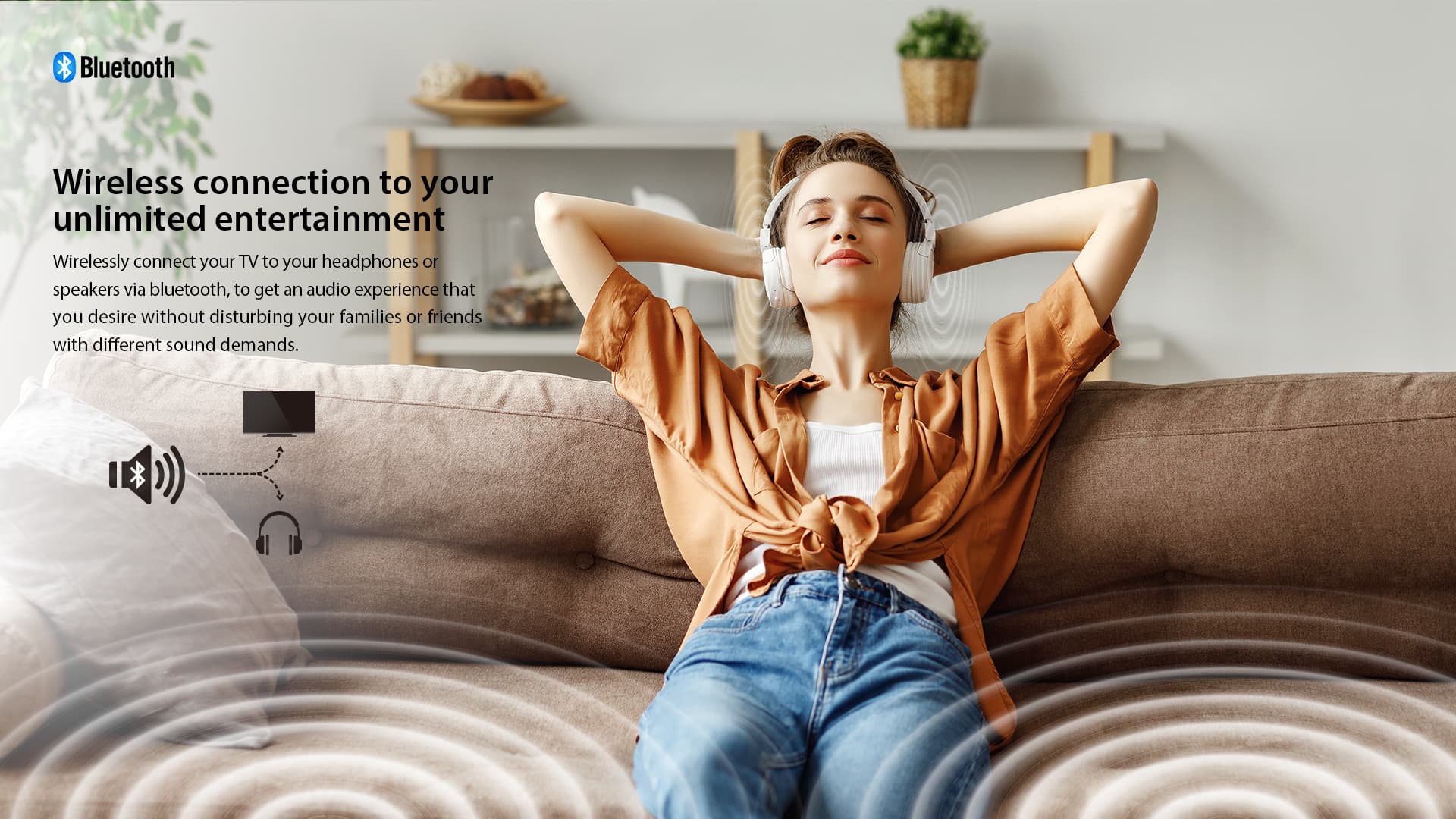 Android TV
Jump right in with your custom home screen
Customize your Android TV home screen to display your favourite apps, shows, and movies. Cue the latest episode, pick up where you left off, or jump to a new show on your go-to app in no time.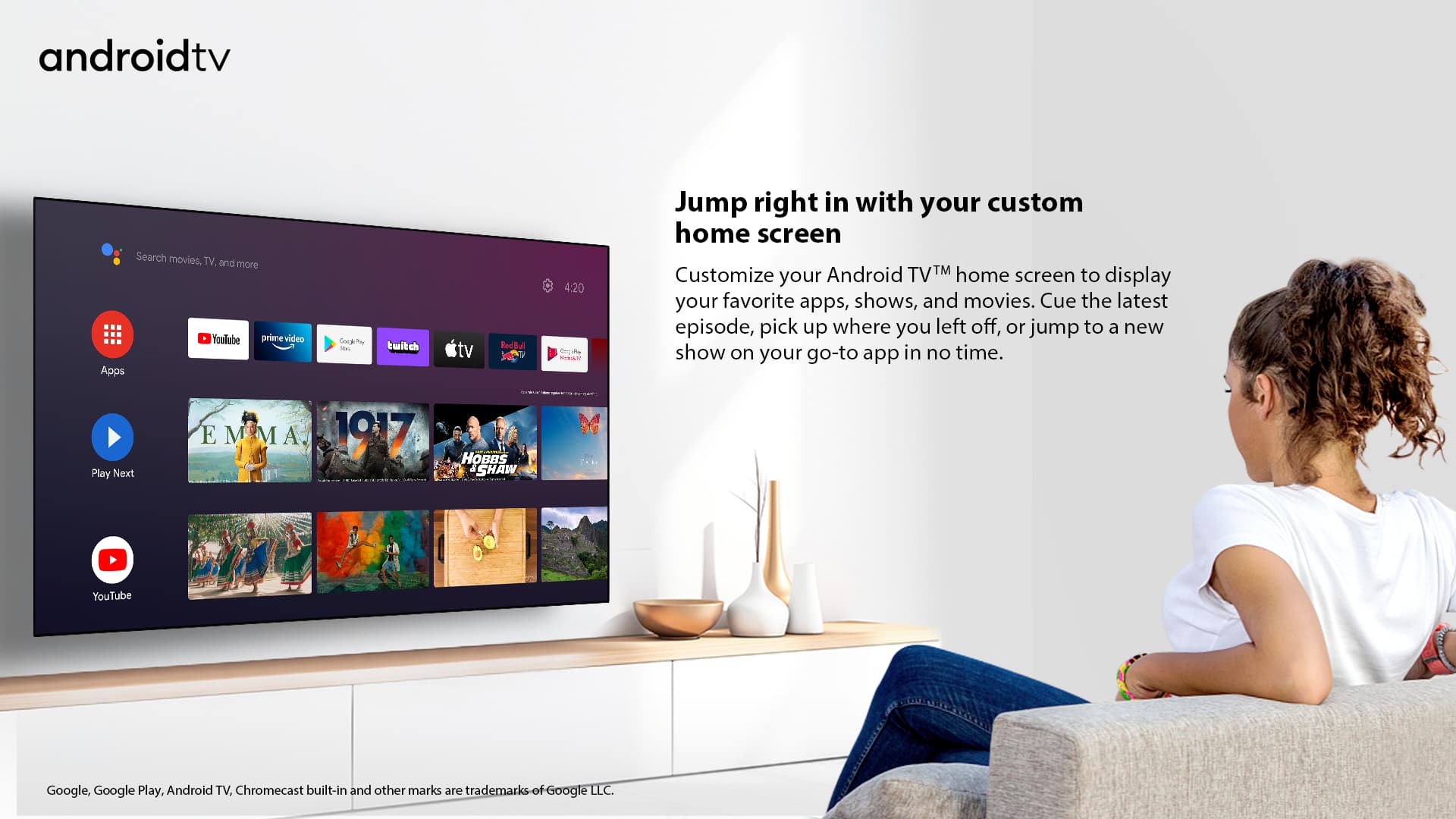 Chromecast Built-in
Put your small screen on your big screen
Go from your phone, tablet, or laptop to your TV in an instant with Chromecast built-in. Cast your favourite movies, shows, apps and games.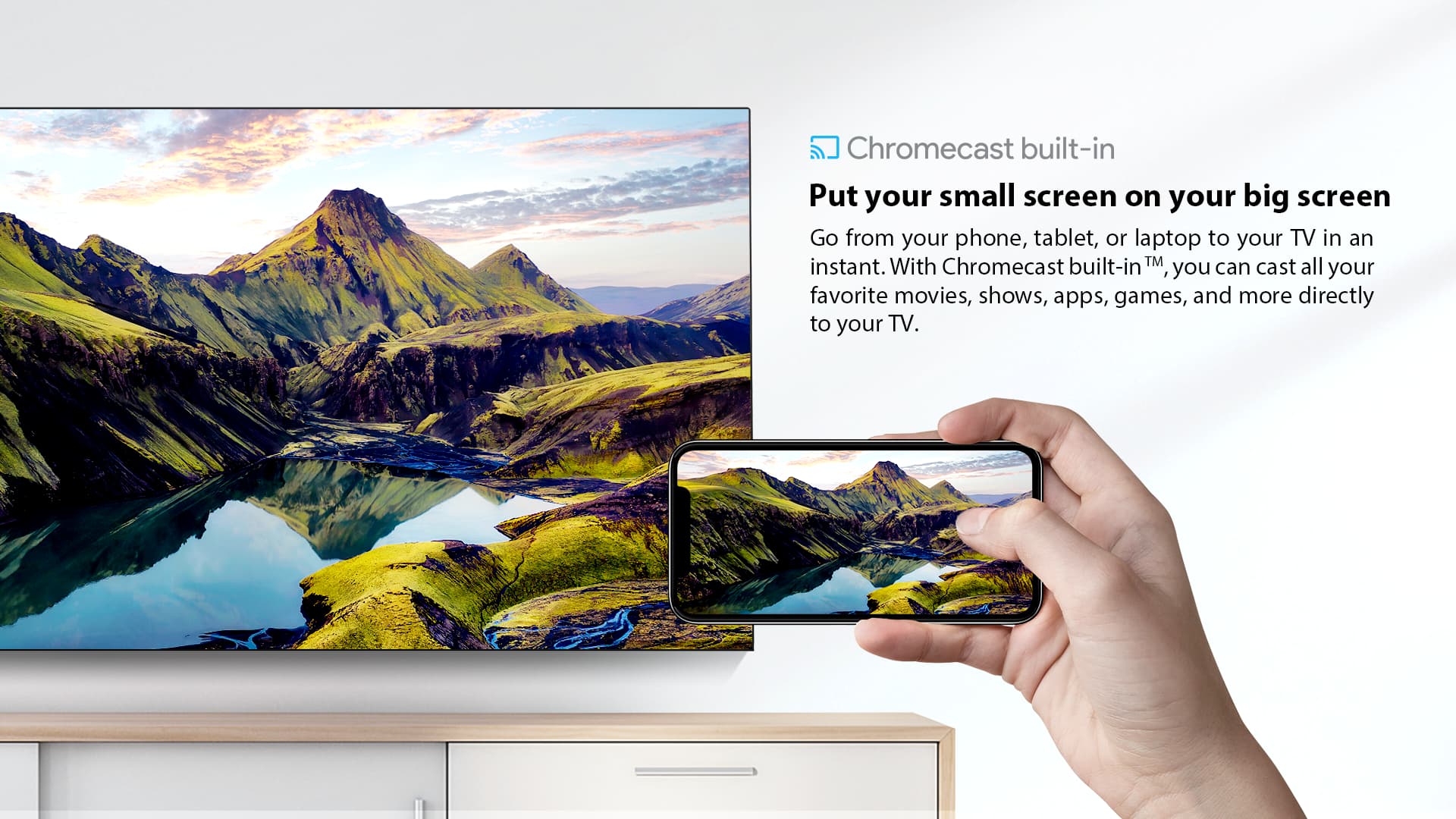 Bluetooth Audio
Wireless connection to your unlimited entertainment
Wirelessly connect your TV to your headphones or speakers via bluetooth, to get an audio experience that you desire without disturbing your families or friends with different sound demands.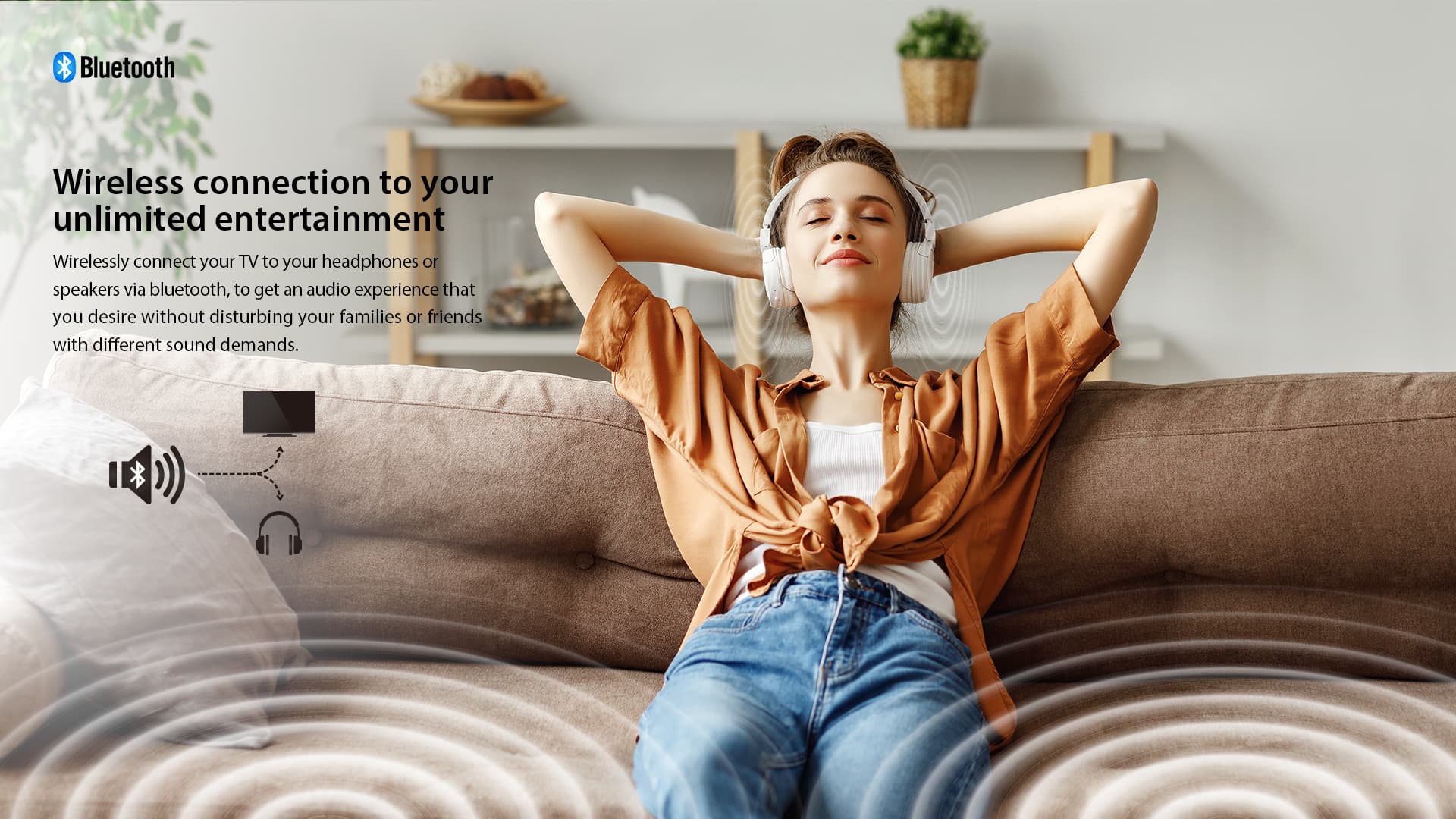 Bezelless Design
Minimalist design, with less bezel and more picture
To create a truly stylish look, Toshiba TV pushes the edges to new extremes. The reduced bezel flows directly into the display without interruptions, providing you with an enriched, immersive viewing experience.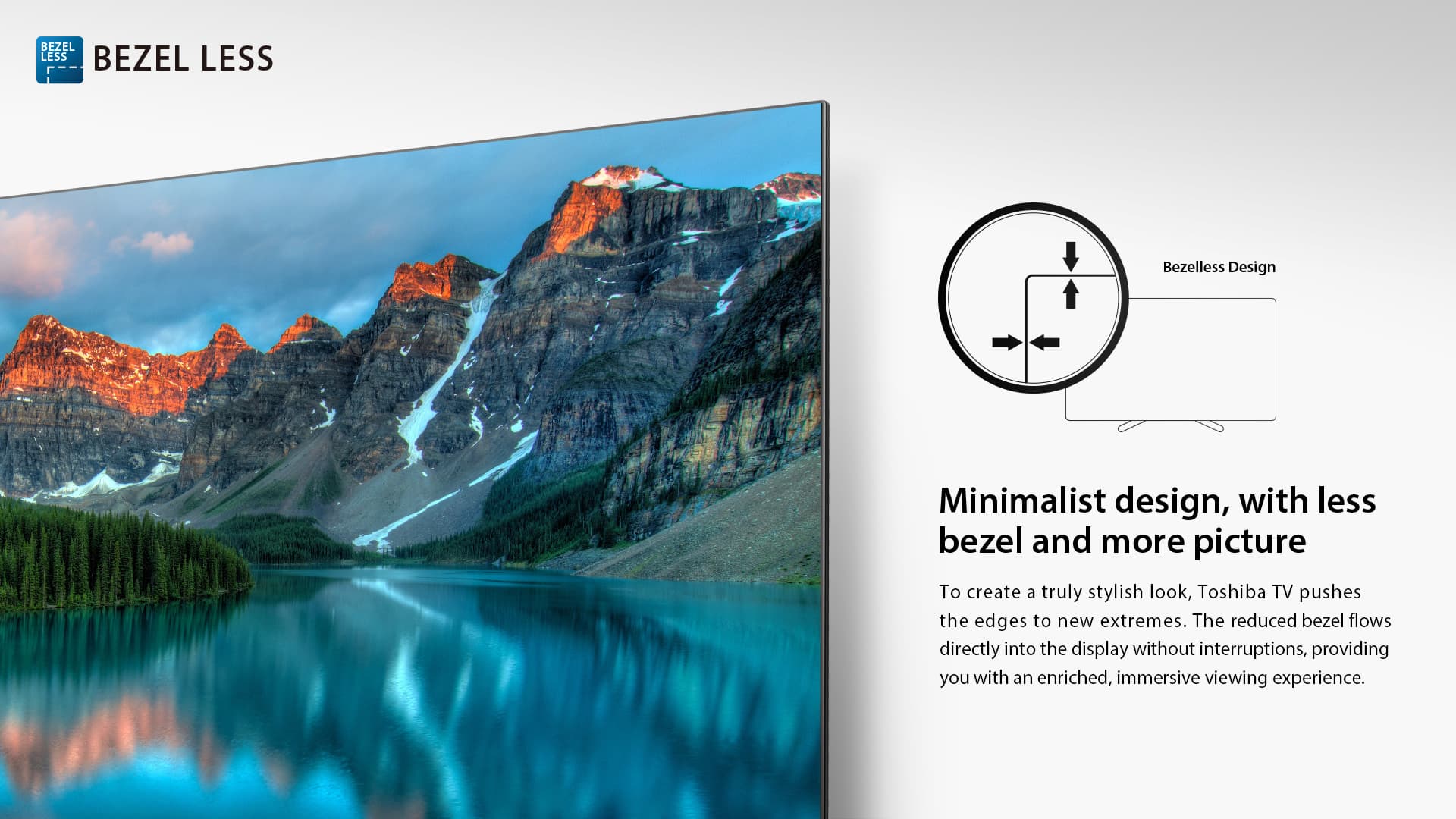 Designed in Japan
A philosophy of "Essential Beauty"
Toshiba TV pursues the philosophy of "Essential Beauty" which is made based on the horizontal and vertical lines in the living space, it makes the living room look stylish by merging into its surroundings.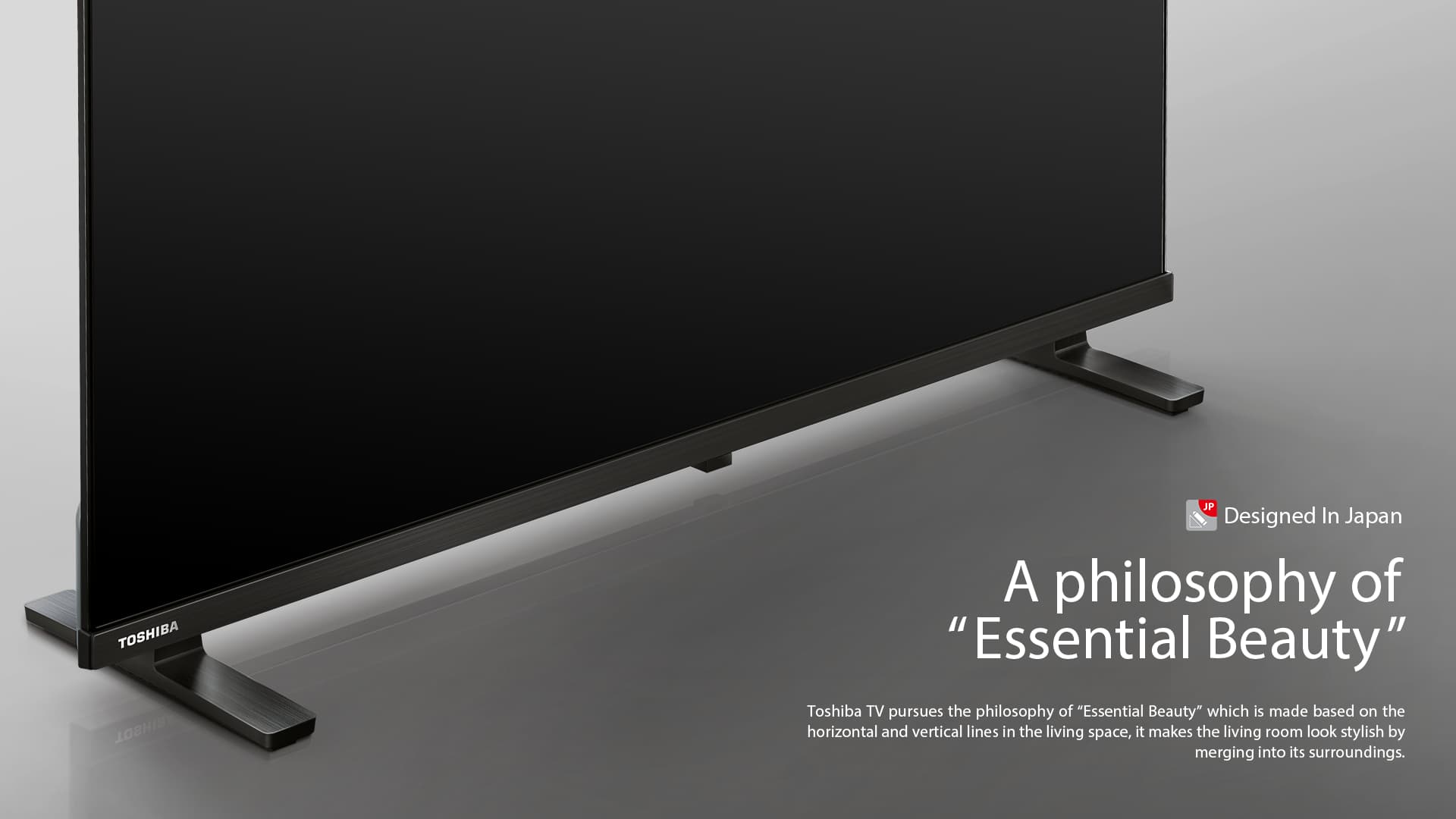 Product
 Model
43V35KP
Screen Size in cm (in inch)
108cm (43" ) Direct LED Television
Resolution

1980*1080

Backlight Source 
 LED
Document
Specifications form version
HA230320
Circulation
Restricted, internal use only
Status
Draft
Revision number
1
Date
25-03-2023
Issued by
 
Image display
Panel manufacturer
Hisense
Panel model
"LCM:JHD425H1F71-T0L1KT
Open Cell : HV430FHB-F90"
Active display area, horizontal dimension
940.896(mm)
Active display area, vertical dimension
529.254(mm)
Screen size (rounded to nearest integer)
108(cm)
Screen size (rounded to nearest integer)
43(inch)
Display technology
LCD/ LED lit
Backlight source
Direct LED
Resolution (Horiz x Vert)
1920*1080(pixels)
Screen curvature radius
1920*1080(pixels)
Colour depth
8bit+FRC(bit)
Image refresh frequency
60(Hz)
Smooth motion rate
 
3D image
 
Typical brightness of white
250(cd/m2)
Native contrast ratio
1200 : 1
Viewing Angle (Horiz / Vert)
178/178(Degrees)
Quantum dot
No
Wide colour gamut
No
KSF phosphor
No
UHD Premium
No
Response Time
8(ms)
Connectivity
RF- Radio frequency input
1
AV input
1
AV output
0
USB interface type 3.0 (Qty / List….)
0
USB interface type 2.0 (Qty / List ….)
2/ USB2.0
Optical digital audio output (SPDIF)
1
Earphone jack
1
HDMI ports
HDMI inputs
2
HDMI type 8K@60Hz
No
HDMI type 4K@60Hz with HDCP version 2.2
No
HDMI 2.1 compliant input
No
Enhanced Audio Return Channel ( eARC)
No
CEC- Consumer Electronics Control via HDMI
Yes
Smart TV
Ethernet port (RJ45 connector)
1
Wi-Fi protocols IEEE 802.11 {b, g, n, ac, ad, ..}
a, b, g, n, ac
Wi-Fi bands
2.4/5.0(GHz)
DLNA compliance
Yes
Bluetooth / BT version
Yes /5.0
Anyview (Screen mirroring)
No
Catch-up TV services
"Iview, SBS on Demand, 7 Plus, 9 Jumpin
(Tenplay available from Playsore)"
UHD (4k) streaming
No
Installed Applications {List ……}
Netflix/Youtube/Prime Video……
Freeview Plus – HbbTV 2.0
yes
Web browser [Chrome | Opera | Other]
No
Digital TV reception
Television system (DVB-T / DVB-T2)
Yes / Yes
Video decoder (MPEG2 / MPEG 4)
Yes / Yes
AC3 Surround sound decoder
No
AS 4599.1 compliance
No
AS 4933.1 compliance
No
LCN- Logical channel number and DTV Service name support
Yes
Teletext / Teletext signal interruption (TAB compliant) / 16 : 9 TLTX
Yes/ No/ No
Subtitles
Yes
RF Signal strength indicator
Yes
RF Signal quality indicator
Yes
RF Bit error rate indicator
Yes
EPG- Electronic programming guide, 7 days for all services
Yes
Audio description (vision impairment aid)
 
Parental rating lock
Yes
Analogue TV reception
Colour-Sound systems in VHF band
PALSECAM, B/G, D/K, I
Colour-Sound systems in UHF band
PALSECAM, B/G, D/K, I
Stereo sound decoder {A2, Nicam, ….}
No
Teletext / Teletext signal interruption (TAB compliant) / 16 : 9 TLTX
Yes/ No/ No
Subtitles
Yes
Image processing
Backlight control
Yes
Light sensing
No
Dynamic backlight control
Yes
Frame rate control
No
Variable Refresh Rate (VRR)
No
FreeSync
No
Auto Low Latency Mode for VRR
No
Local dimming/ controllable zones
No
Zoom function settings
Automatic/Full/Wide Screen/Super zoom/4:3/Movie expand 14:9/Movie expand 16:9
1:1 Pixel mapping
 
HDR – High Dynamic Range for luminance (DMP / Netflix / HDMI)
No / No / No
HDR system (HDR10 / HDR10+ / Dolby Vision)
No
HLG (Hybrid Log-Gamma) for HDR
No
HEVC (H.265) decoder
Yes
Dual image (PIP / POP)
No/ No
Motion enhancement and compensation (MEMC)
No
Input lag
No
Sound
Audio power output per channel
10
Speaker power
10
Number of speakers (Tweeter / Midrange / Woofer)
2 /0 /0
Automatic volume level (AVL)
Yes
Audio equalizer
Yes
Dolby Digital
Yes
Audio enhancement -Type {SRS, BBE, SAP, DBX-TV….}
DTS Virtual X
Lip-sync adjustment
No
Features
On/off timer
Yes
Power off if no signal
Yes
Sleep timer
Yes
Program lock
Yes
OSD transparency control
No
User interface
Ref+2.0
Software version OSD indication
Yes
Legal requirements: Disclaimer / Acceptance of Terms
Yes / Yes
Favourite channels list
Yes
Electronic point of sales (E-POS)
Yes
OTA- Over the air software updates
Yes
Voice command
Yes
Screen mirroring {Miracast, Anyview Cast, …}
Chrome Cast
Smartphone remote control application {Rremote Now, …}
No
Replaceable demo video for Store mode
Yes
Remote control via serial port
No
USB media player
Personal Video Recorder
Yes
Time Shift
Yes
DTV Recording (EPG scheduling / start from Standby )
Yes / No
DivX decoder
No
MPEG4 (H.264) / H.265 decoder
Yes / Yes
DMP- Digital media player content (Music / Video / Photos / Text)
Yes / Yes / Yes / No
DMP Auto-play
No
DMP for UHD content via USB
No
DMP File allocation table (FAT / FAT32 / exFAT / NTFS)
Yes / Yes / No / No
PVR File allocation table (FAT / FAT32 / exFAT / NTFS)
Yes / Yes / No / No
Hotel lock
Protected Hotel lock submenu (Password / fixed code)
No/No
Clone function for programs, sound and image settings.
No
Sub-menu lock, including tuning lock
No
Keyboard lock
No
Maximum volume lock
No
Power on volume
No
Power on, apply default sound/image settings
No
Power on source selection
No
Power on RF channel selection
No
Power on mode (On / Standby / Last)
yes/Last
Inputs access (Enable / Disable)
No
Hardware
Processor / Cores
MT9216AAATYB /4
Dual Tuner
No
Colour (Front bezel, rear, stand)
Black / Black / Black
Speakers mounted in enclosure
Yes
Mains power switch
No
Swivel base
No
Compact packaging
Yes
Supply range [Voltage / Frequency ]
100 ~ 240V,50Hz/60Hz(Volt / Hz)
Standby consumption
< 0.5W(watt)
Maximum time delay Power On to sound an image
(sec)
Installati on
Stand area (Width / Depth)
754×186(mm)
Wall mount dimensions (Horiz x Vert)
200×200(mm)
Wall mount, screw thread
M6/10(mm)
VESA compliance
Yes
Detachable power cord
No
Power cord length
155(cm)
Accessories
Remote controller (Technology / Part number )
"IR&BT /ERF3E82T(通用)
ERF3G82T(泰国)"
Battery (size / quantity)
AAA /2
User manual (Available online) / Quick setup guide (Print)
0 /1
Warranty [In User manual | In separate sheet]
In separate sheet
Skype camera (Qty / Part number)
 
3D glasses type [Passive | Shutter] / Link [RF | IR | BT]
 
3D glasses (Qty / Part number)
 
Dimensions
Dimensions with stand (W x H x D)
965×592×186(mm)
Dimensions without stand (W x H x D)
965×563×88(mm)
Carton box dimensions (W x H x D)
1105×132×656(mm)
Net weight (with stand / without stand)
6.1Kg/6.2Kg
Gross weight
9.4Kg
Container load (20ft / 40ft HC)
267/552/736
Licensing and certification
EMC- Electromagnetic Compatibility
Yes
CB- Electrical safety
Yes
HDMI
Yes (Hisense internal test)
Dolby Digital
Yes
MEPS- Test report
No
ROHS
Yes
Electrical safety conformity for Australia
No
Documentation
Panel specifications
Yes
Initial specifications (input form)
Yes
Confirmed product specifications
Yes
List of DMP formats for audio and video
Yes (QSG)
(Required before purchase order)
 
Documentation
CB report and certificate
Yes
EMC report and certificate
Yes
Power cord, plug and connector Australian safety approval
Yes
(Required before mass production)